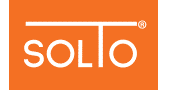 A SHELTER CONCEPT TO DISCOVER
ROOF SYSTEM | GAZEBO | VERANDA | CARPORT
To see photos of a number of Solto projects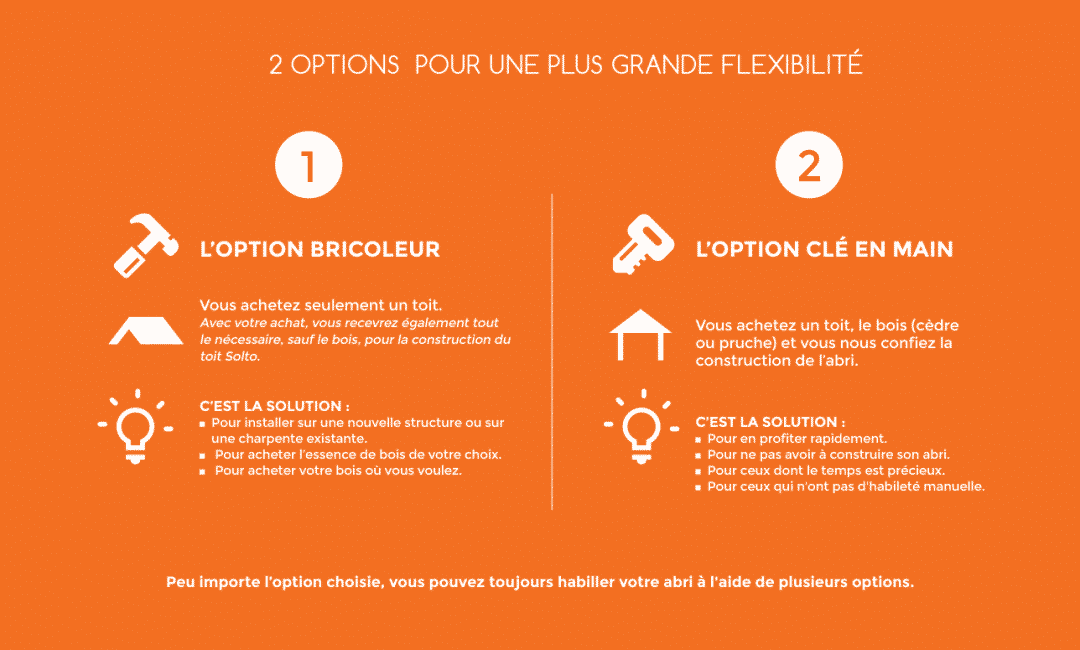 WHY CHOOSE A SOLTO SHELTER ?

EXCEPTIONAL DESIGN QUALITY
THE MOST DURABLE ROOF SYSTEM IN ITS CLASS
Built according to an engineering plan
Aluminum roof joints
5/8 in. (16 mm)-thick clear polycarbonate with UV protection
Easy to install
Stands up to our Québec winters
Designed and built in Québec at our Mirabel plant
A Solto roof provides protection against snow and rain. By adding 3-season windows, you will be sheltered against the wind, mosquitoes and allergens.

EXCLUSIVE MODELS YOU CAN PERSONALIZE
CHOOSE FROM AMONG A MULTITUDE OF OPTIONS
4 models
120 sizes of roofs and shelters
3 colours available for aluminum (black, white, commercial brown)
3-season guillotine windows
3-season sliding windows
Sliding and hinged doors
Flyscreens
Canvas covers
Privacy walls

BUILD YOUR SHELTER YOURSELF OR HAVE US DO IT
Solto has been designed to be assembled by anyone who wants to. Whether you want us to build it for you or want to do it yourself, we'll provide you with everything needed to make your task easier. We accompany you with:
Detailed assembly instructions
A list of the required wood and parts
Parts, screws and hardware supplied

A PRODUCT AS FLEXIBLE AS YOUR IMAGINATION
OUR ROOF ON YOUR SHELTER
The Solto roof system allows for adapting or modernizing a structure. It is easily adapted to most structures for installation on an existing framework or one that you will be building.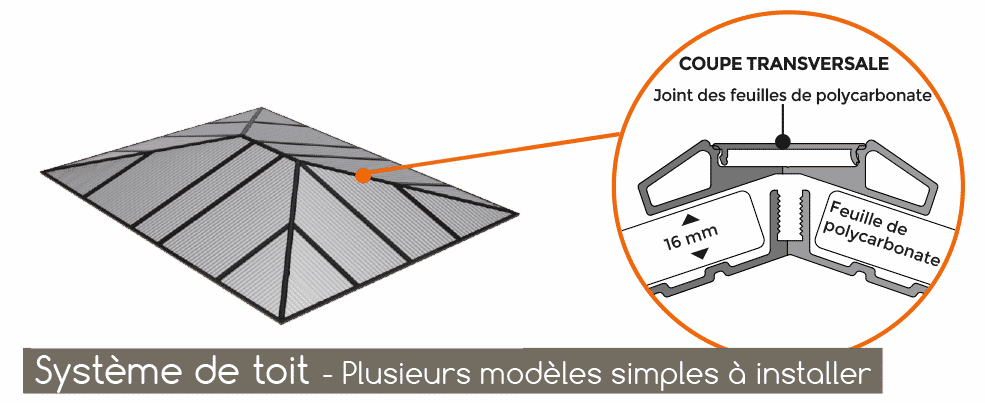 Made in Québec at our Mirabel plant and designed for our climate !
DISCOVER SOLTO AND OUR COMPANY
BE SINGLE AND CLOTH YOUR SOLTO
ACCORDING TO YOUR TASTES AND NEEDS
3-season guillotine windows
3-season sliding windows
Flyscreens
Privacy walls 
Canvas covers
LE BOIS
Si vous avez choisi l'option clé en main, la structure de votre abri sera, à votre choix, en pruche ou en cèdre. Ces types de bois sont idéaux pour des projets extérieurs qui sont fréquemment en contact avec l'eau. Vous avez aussi le choix entre des poutres de 6 po x 6 po ou de 8 po x 8 po. 
LA PRUCHE
Bois stable
Sèche rapidement
Très durable
Coupé localement
Bonne résistance aux intempéries et à notre climat
Possède une grande résistance à l'humidité, à la pourriture, aux champignons et aux insectes
Économique
LE CÈDRE
Bois stable
Très durable
Coupé au Canada
Bonne résistance aux intempéries et à notre climat
Possède une grande résistance à l'humidité, à la pourriture, aux champignons et aux insectes
Ne se démode pas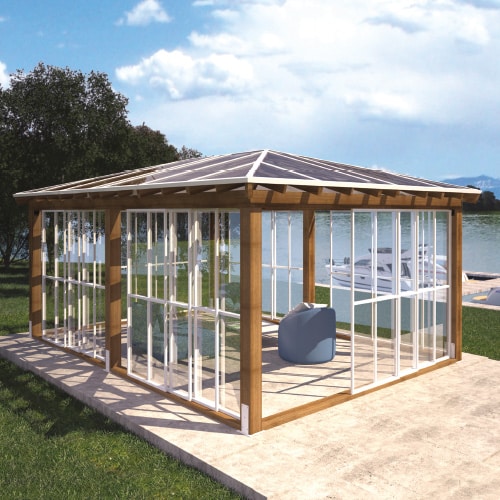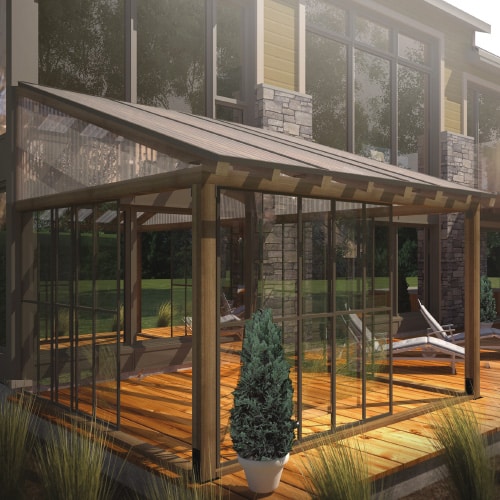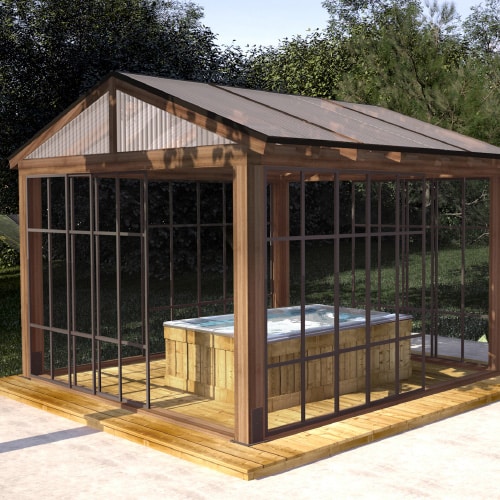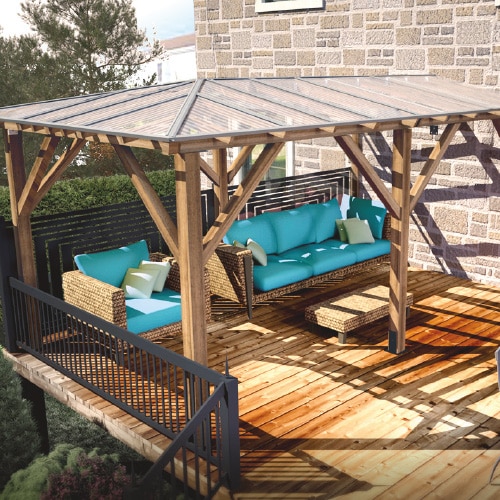 LES CARACTÉRISTIQUES TECHNIQUES
4 modèles et 45 grandeurs par modèle disponibles
LES ANCRAGES AU SOL
Nous utilisons de l'aluminium structural vieilli de 1/4 po d'épaisseur pour sa force et sa résistance dans le temps. L'aluminium possède aussi l'avantage de ne pas rouiller contrairement aux bases d'acier.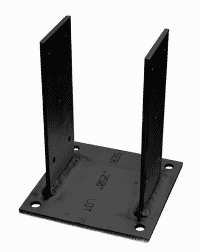 L'ALUMINIUM
Nous utilisons de l'aluminium de 1/8 po à 3/16 po d'épaisseur selon les pièces. Les joints (profilés) sont conçus avec un système de gouttière interne afin d'aider l'évacuation de l'eau et de laisser l'espace suffisant au polycarbonate pour se dilater.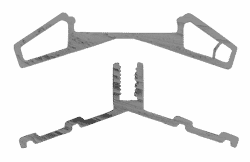 FEUILLE DE POLYCARBONATE
Un matériau aux multiples avantages
Crée un espace confortable et tempéré
Un matériau léger, donc facile à manipuler et à installer
Facile à découper, il suffit que d'une scie sauteuse équipée d'une lame adéquate
Extrêmement solide et résistant aux chocs
Translucide donc, il laisse passer la lumière
Coefficient d'isolation R2.5
Nous utilisons des feuilles de polycarbonate alvéolaire de 16 mm (5/8 po) d'épaisseur. Les panneaux sont fumés (translucides) et à 5 parois.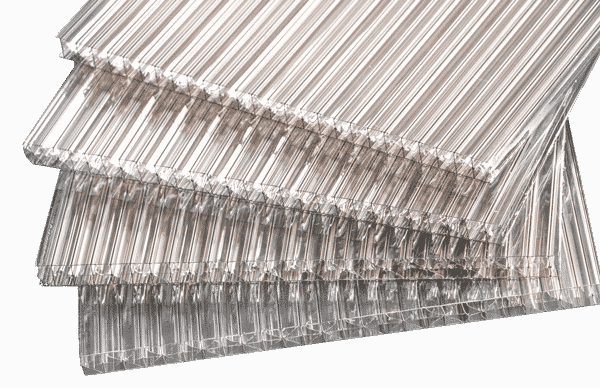 LES DIMENSIONS DISPONIBLES
( plusieurs autres dimensions sont disponibles )
8 FEET DEEP
8 in x 8 in

8 in x 10 in

8 in x 12 in

8 in x 14 in

8 in x 16 in

8 in x 18 in

8 in x 20 in

8 in x 22 in

8 in x 24 in
10 FEET DEEP
10 in x 8 in

10 in x 10 in

10 in x 12 in

10 in x 14 in

10 in x 16 in

10 in x 18 in

10 in x 20 in

10 in x 22 in

10 in x 24in
12 FEET DEEP
12 in x 8 in

12 in x 10 in

12 in x 12 in

12 in x 14 in

12 in x 16 in

12 in x 18 in

12 in x 20 in

12 in x 22 in

12 in x 24 in
14 FEET DEEP
14 in x 8 in

14 in x 10 in

14 in x 12 in

14 in x 14 in

14 in x 16 in

14 in x 18 in

14 in x 20 in

14 in x 22 in

14 in x 24 in