See 3-season window projects
See 3-season window projects →
The only line of 3-season windows manufactured entirely in Quebec.
Why choose Tendal windows?
Entirely manufactured at our Mirabel plant.
Adapt perfectly to all structures.
Widest choice of colours on the market.
No vertical bars for a clear view.
Sold with or without installation.
Delivered anywhere in Quebec.
Inspiring projects.
Breathing spaces.
Over the years, we have delivered a large quantity of 3-season windows. Whether to be installed on
our Tendal solariums
or in a customer's existing space, we have developed a simple guillotine window system that is both efficient and aesthetically pleasing.
Very easy to use.
Even easier to enjoy.
A wide choice of colours.
To brighten your space.




We offer a selection of 5 basic colours of superior quality (shown above).
You can also choose from a wide range of additional colours (fees apply).
Note: Colours may vary depending on the computer monitor.
Effective protection.
Uncompromising comfort.
Durable memory vinyl window.
Protects against wind, rain and snow.
Protects against bothersome insects and allergens.
A fraction of the cost of glass windows.
Increases your living space.
Opens to 70% of its surface.
A glassless veranda window. An unlimited vision.
Our flexible vinyl windows are made of durable, water-resistant vinyl.
The memory of the vinyl allows it to regain its original shape in just a few minutes, with no damage.
The windows are custom-built for optimal functioning and designed for easy maintenance.
Vertical sliding windows slide up and down and open up to 70% of their surface for ventilation.
The vinyl is available in clear, smoky grey and bronze tints.
Fixed panels are also available to close small gaps.
Windows can be removed for full ventilation.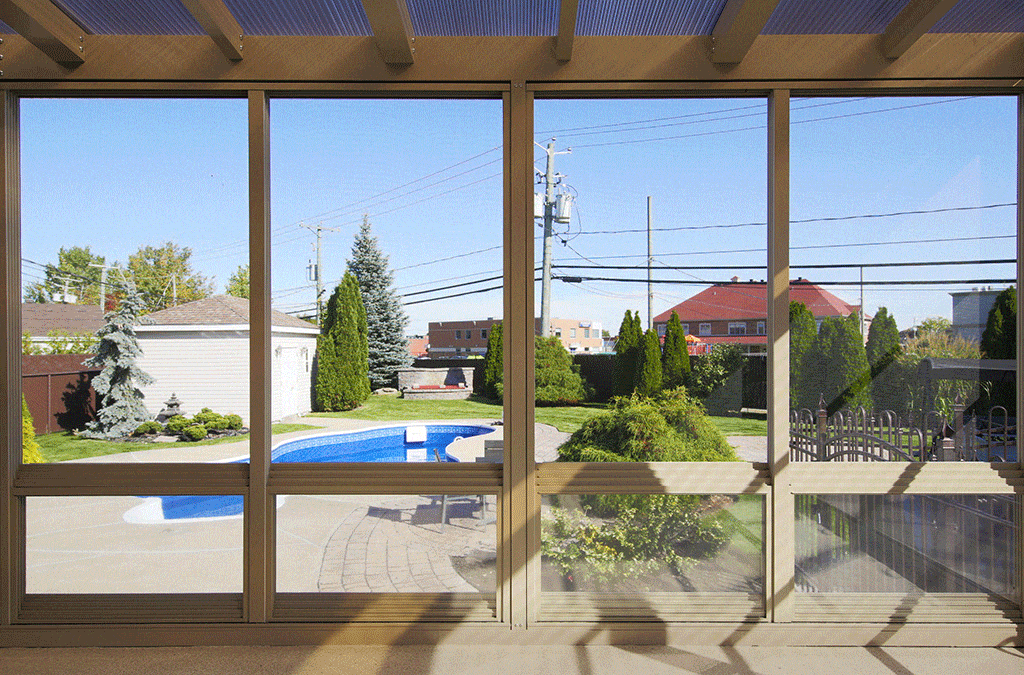 Transform any outdoor space
in a pleasant and unique place.
Vinyl windows to suit every space.
We offer a sliding system, exclusive in Quebec, that is custom-built to fit your space perfectly.
Build a unique space that meets your needs.
Whether with polymer, acrylic or tempered glass panes, our different door models will match any style of home. Tendal doors are designed to be easy to install and are manufactured to your specifications.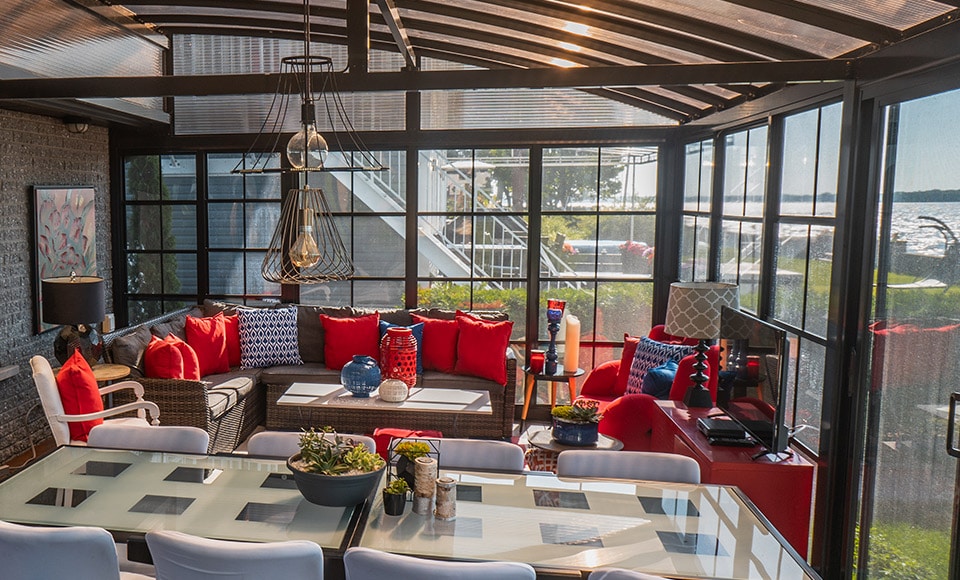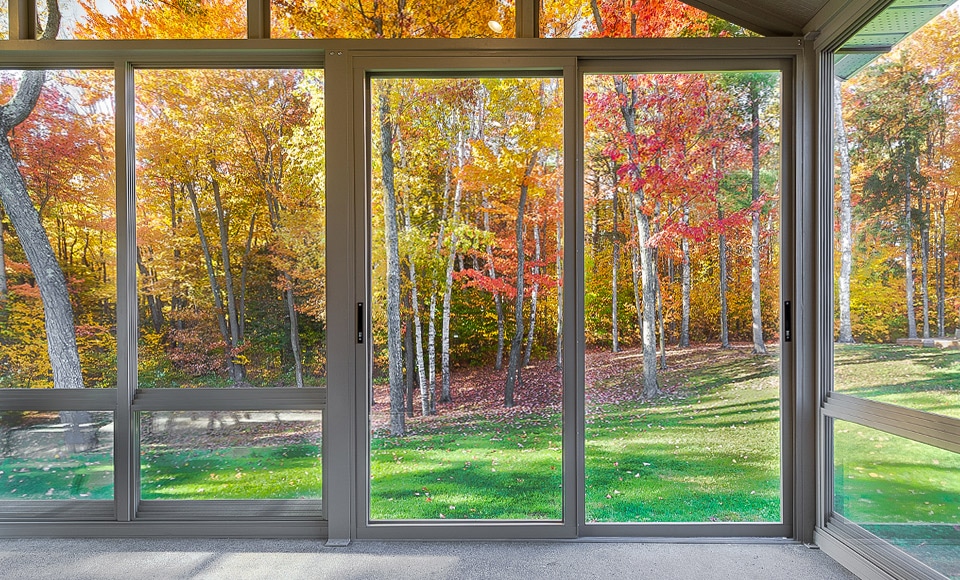 Fixed panels.

To fix any gaps.
Polymer fixed panels are used to close off angular or high spaces. They match the windows perfectly and allow an optimal use of your space while simplifying its maintenance.
A quality screen.
At last.
High quality screens are installed on all window and door systems, either sliding or hinged. They are well designed and very sturdy.
Vinyl window documentation
Want more information about our doors and windows ?
Or to simply ask questions about Tendal