DECORATIVE DIVIDERS AND PANELS
A PEFRFECT BLEND OF ELEGANCE AND ALUMINUM
NO LIMIT TO THE POSSIBILITIES.
NO LIMIT TO THE SIMPLICITY.
We have developed a range of aluminum decorative dividers and panels.
This decorative material is prized for its durability, possibilities and adaptability.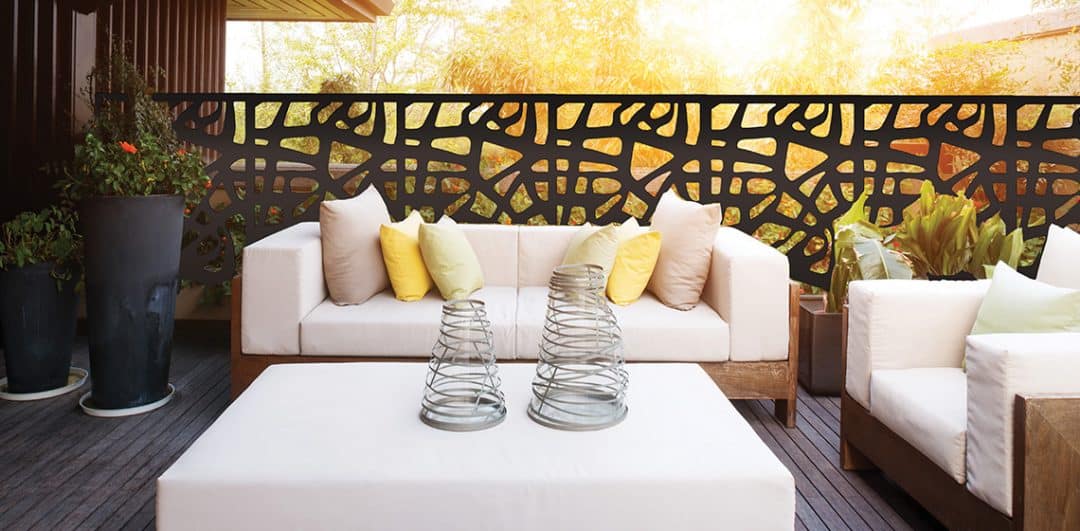 Our decorative dividers and panels have a multitude of indoor/outdoor residential and commercial applications. Adding a panel/frame will meet your needs, whether it's dividing a room or space, installing a decorative railing, creating a privacy area, adding a punch of colour to your décor, identifying a location or personalizing a wall. We also offer personalized designing using our state-of-the-art software and equipment. We can reproduce on your panel an image that you like. With over 90 standard colours, this new feature will fit perfectly into your environment. Whatever your wish, we can create it for you.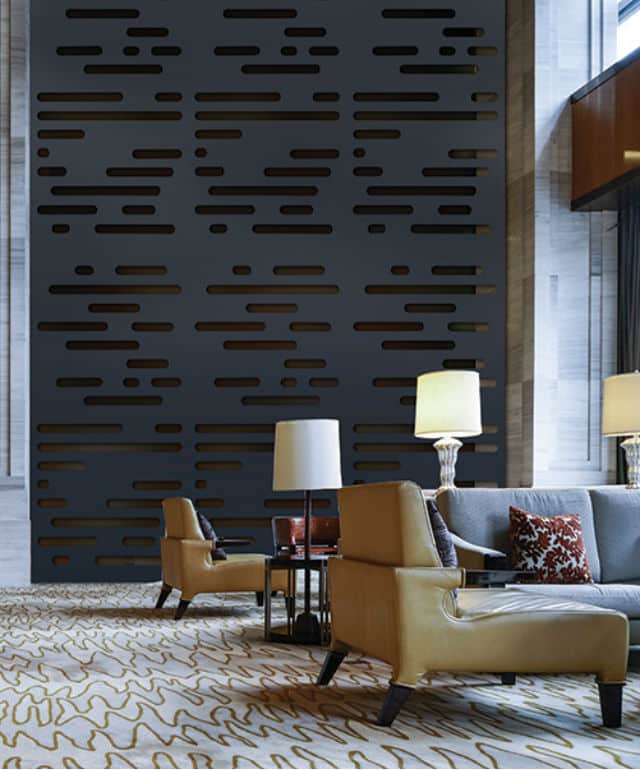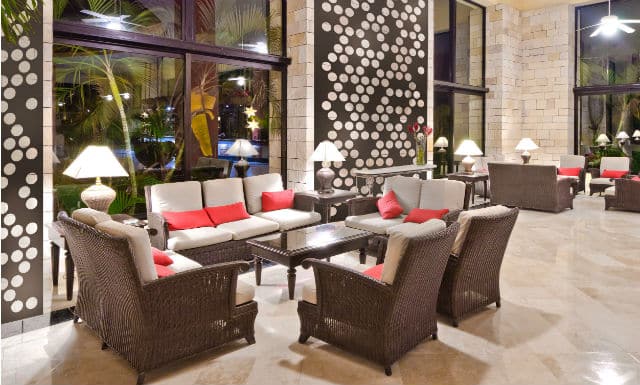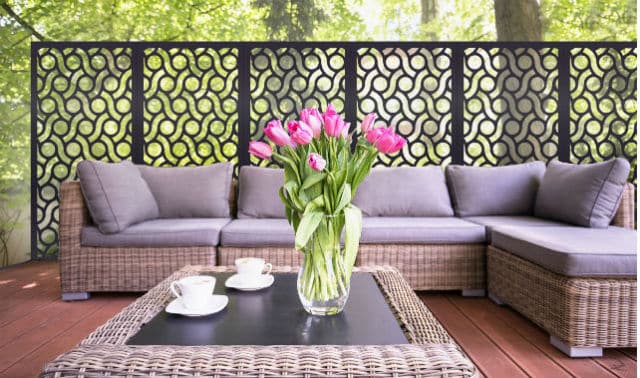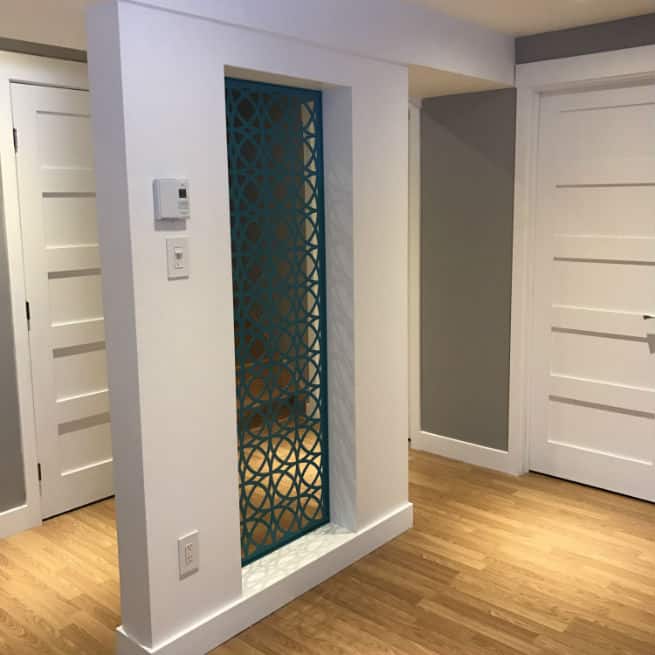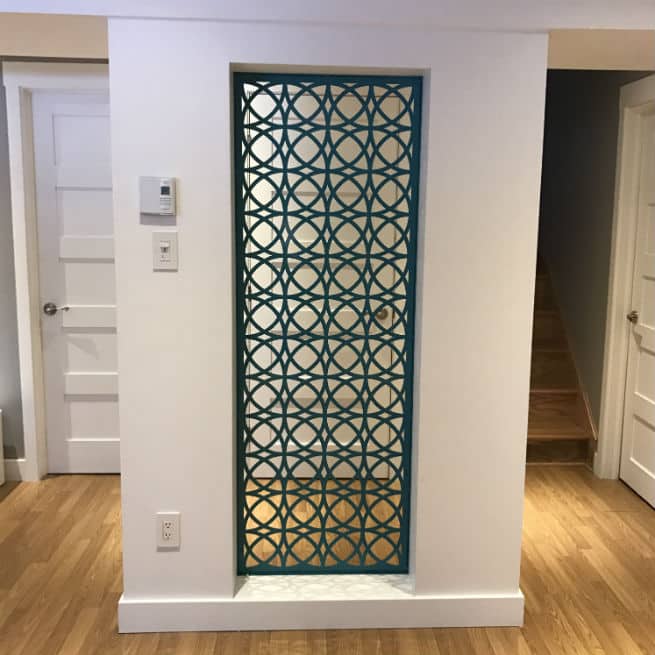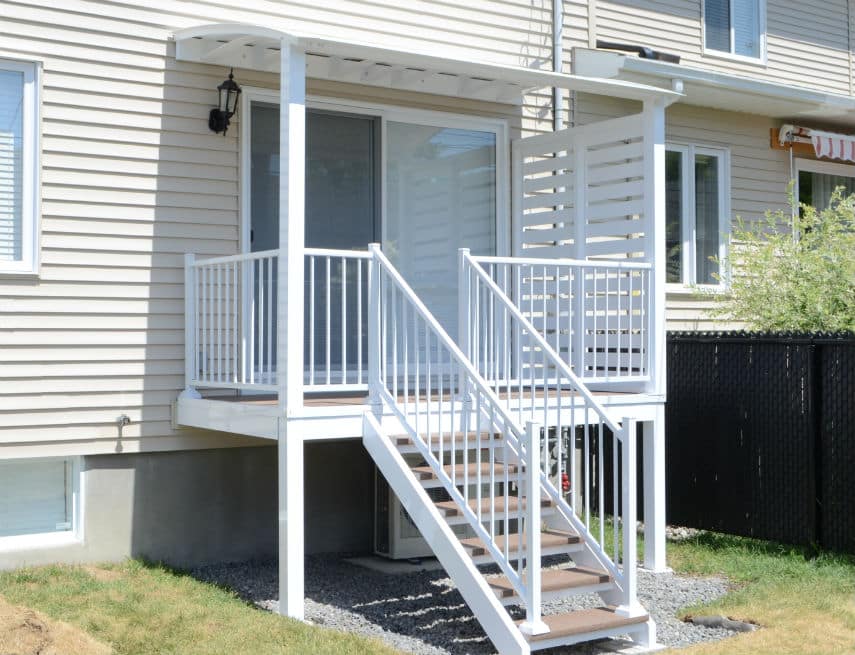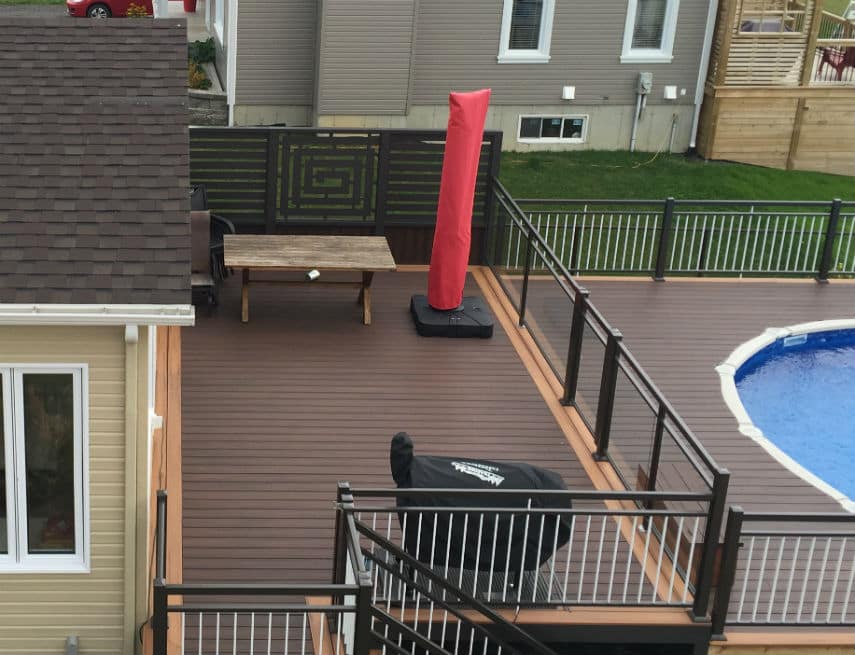 BUILD YOUR PROJECT IN
5

STEPS
STEP 1.

Choose your model from among our 3 series.
*Personalized panels ($150 for the design, 2 authorized changes)
STEP 2.

Choose the size and the thickness

(3/16 in.)
STEP 3.

Choose your type of frame.
You have your contour moulds or you set it flat on a wall.
Panel with 1 1/4 po x 1 1/4 po. angle contour
To set it in an opening or on a wall.
Panel with 2 in. x 2 in. frame
Can be installed on a wall and on the ground.
Panel with hand rail or clips serving as a railing
2 in. x 2 in. poles (optional)
STEP 4.

Choose your colour.
Please note: colours may vary based on the computer screen.




You have a choice of 5 basic colors of superior qualities (shown above). You can also choose from a wide range of additional colors.. (fees apply)
STEP 5. Complete the form below indicating your choices.
We will send you a quote within 24 hours.
THANK YOU FOR THE OPPORTUNITY TO TAKE PART IN YOUR PROJECTS !
Want more information on our decorative panels ?
Or simply ask a few questions about our company ?