 A REVOLUTION
IN STYLE AND STRENGTH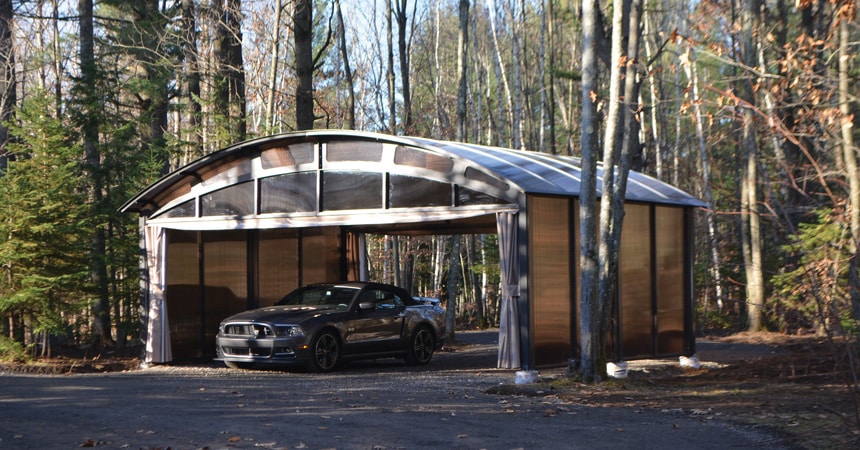 Built here to withstand our climate.
Period.
Your custom-built Tendal carport is sure to impress. This permanent structure uses a system of zinctreated arches and features a unique curved shape. Our carports have a load capacity equal to that of your home's roof. A vast choice of materials and a fabulous range of colours are available. This modern garage will protect you from the snow, rain, freezing rain and hail, as well as increase your home's resale value.
SLIDING PANELS. A GREAT ADDITION.
This Laval customer had electric blinds added to close and open his shelter as required.
A CARPORT WITH POLYCARBONATE WALLS
This permanent carport measuring 11 ft. wide by 36 ft. long is ideal for protecting two cars year-round. This Laval client chose smoked polycarbonate walls on the side for privacy and protection against wind and snow. Installed on a custom-poured concrete base, this carport goes perfectly with the house.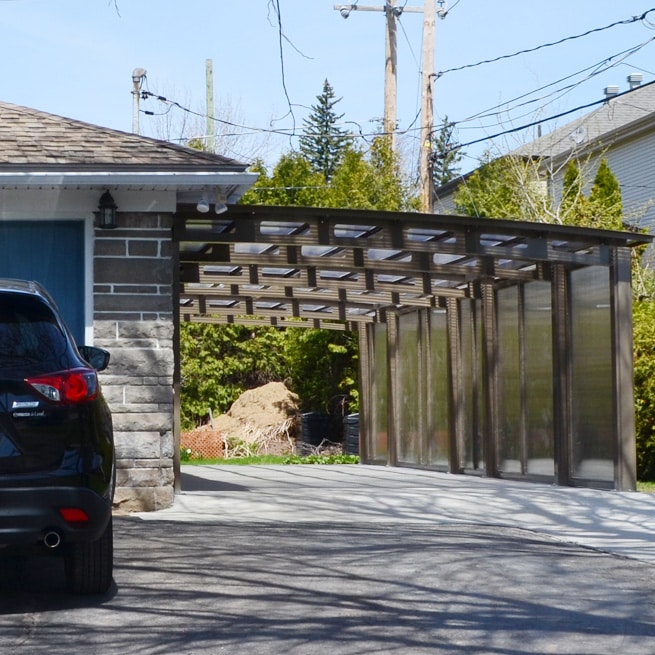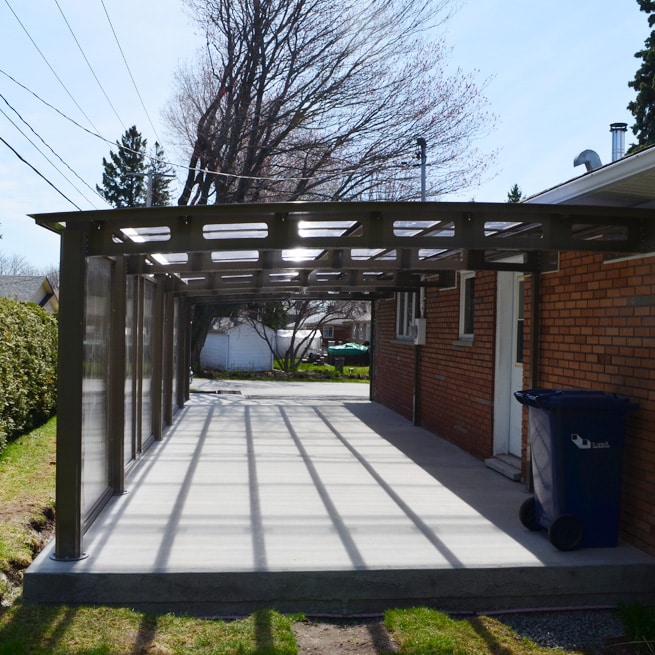 NO SETTING UP.
NO TAKING DOWN
NO CANVAS COVER TO REPLACE.

TENDAL
MEANS…
CUSTUM-BUILT.
STURDY.
DURABLE.
AESTHETICALLY PLEASING.
… AND A TURNKEY SOLUTION.
EXAMPLES OF TENDAL CARPORT PROJECTS

Tell us about your projet

ADD TO YOUR TENDAL
Polycarbonate walls
Sheet metal walls
PVC winter covers
A garage door

TYPES OF ROOFS AVAILABLE
Smoked polycarbonate roof
Sheet metal roof
Lexan roof
ALSO SEE OUR SOLTO CARPORTS
.
Want more information on our carports ?
Or simply to ask a few questions about our company ?