A revolution in style and strength
Built here to withstand our climate.
Period.
Our carport solutions are designed for car owners who want a permanent garage to protect their vehicle from the elements.
Customize your carport to your preferences, choosing the size and design that best suits your needs.
Contact us today to discuss your project.
A unique carport.
Sure to stand out.
Spend your winters with Tendal!
Your custom-built Tendal carport is sure to impress. This permanent structure is designed with a system of zinc-coated arches and features a unique curved shape. Our carports have a load capacity equivalent to that of your home's roof. A wide selection of materials and an extensive choice of colours are available.
Upgrade your home with a contemporary garage that not only protects you from snow, rain, ice and hail, but also adds value to your property.
Sliding panels. A great addition.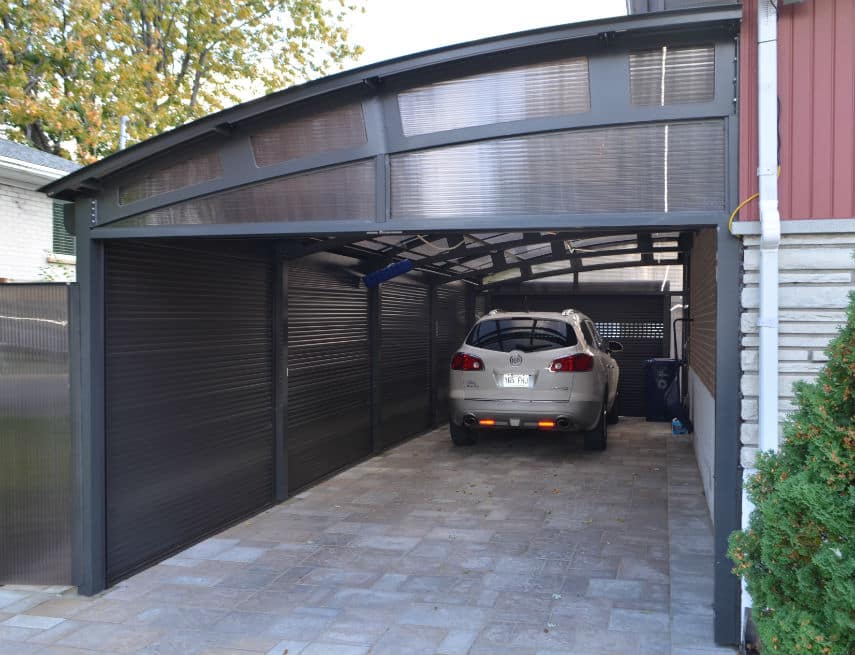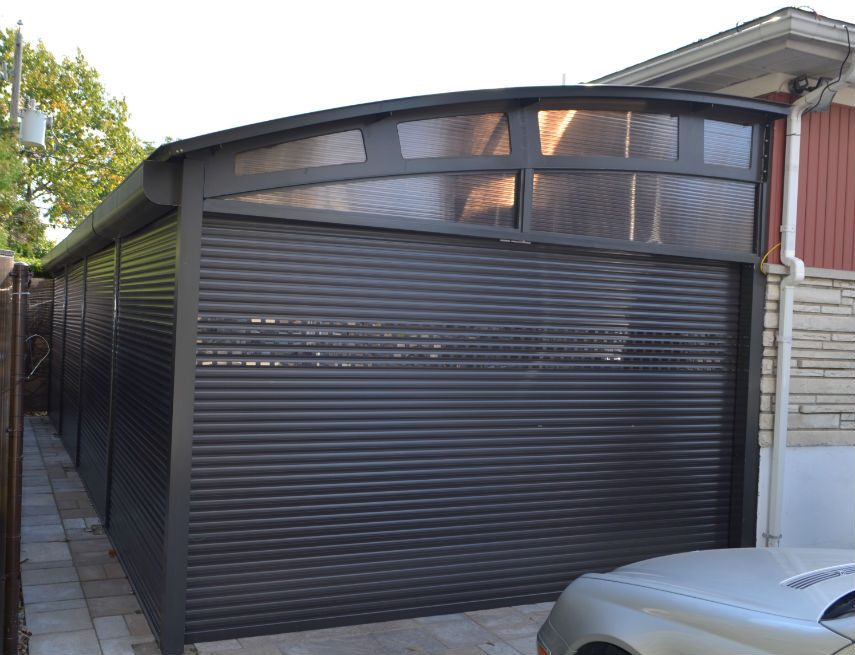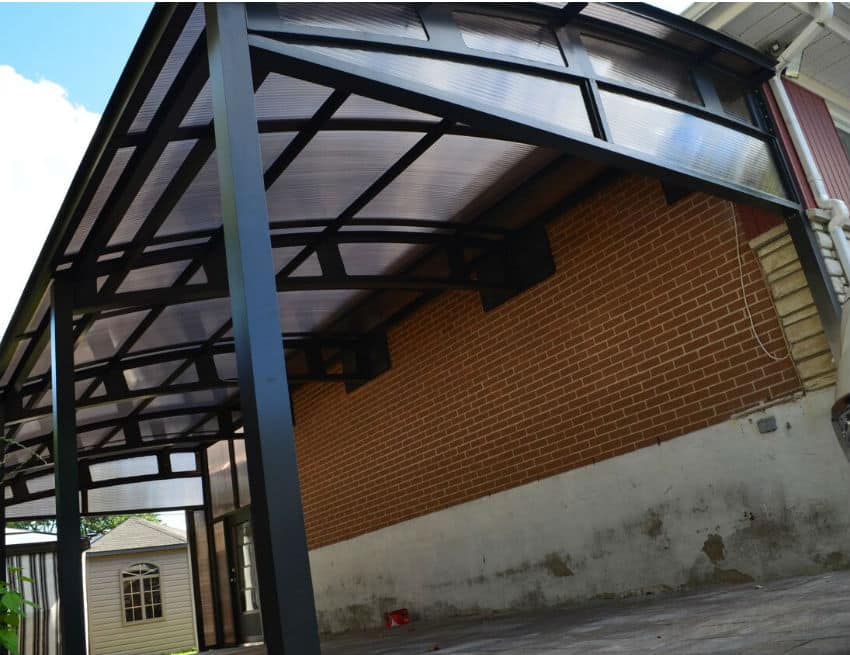 This Laval customer had electric blinds added to close and open his carport as needed.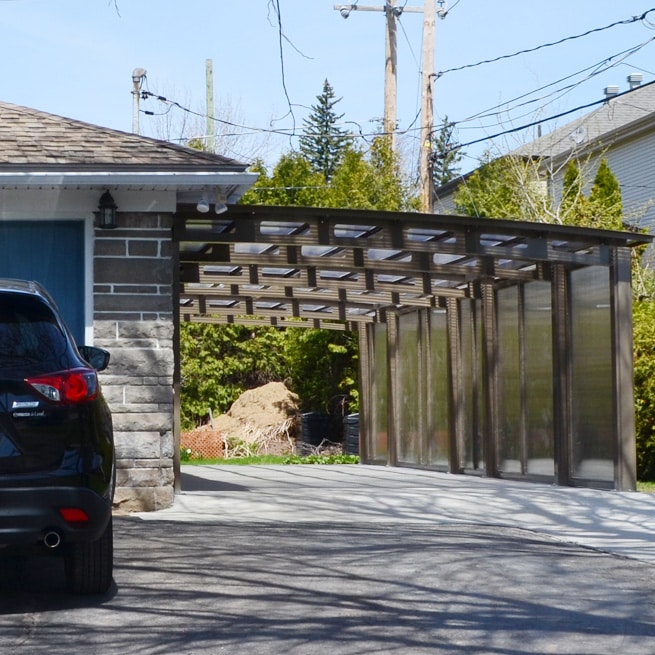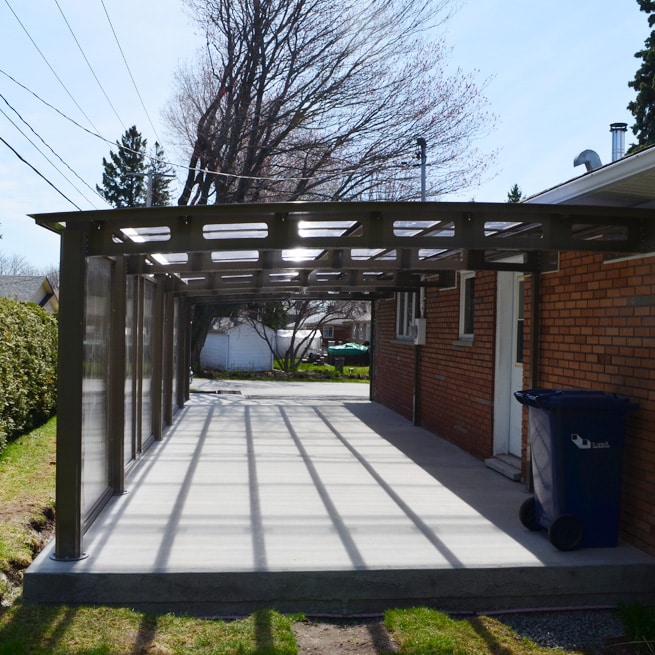 A carport with polycarbonate walls.
This permanent carport measuring 11 feet wide by 36 feet long is ideal for sheltering two cars year-round. This Laval customer chose smoked polycarbonate side walls, providing both privacy and protection against wind and snow. Installed on a concrete slab that we poured to measure, this carport blends perfectly with the house.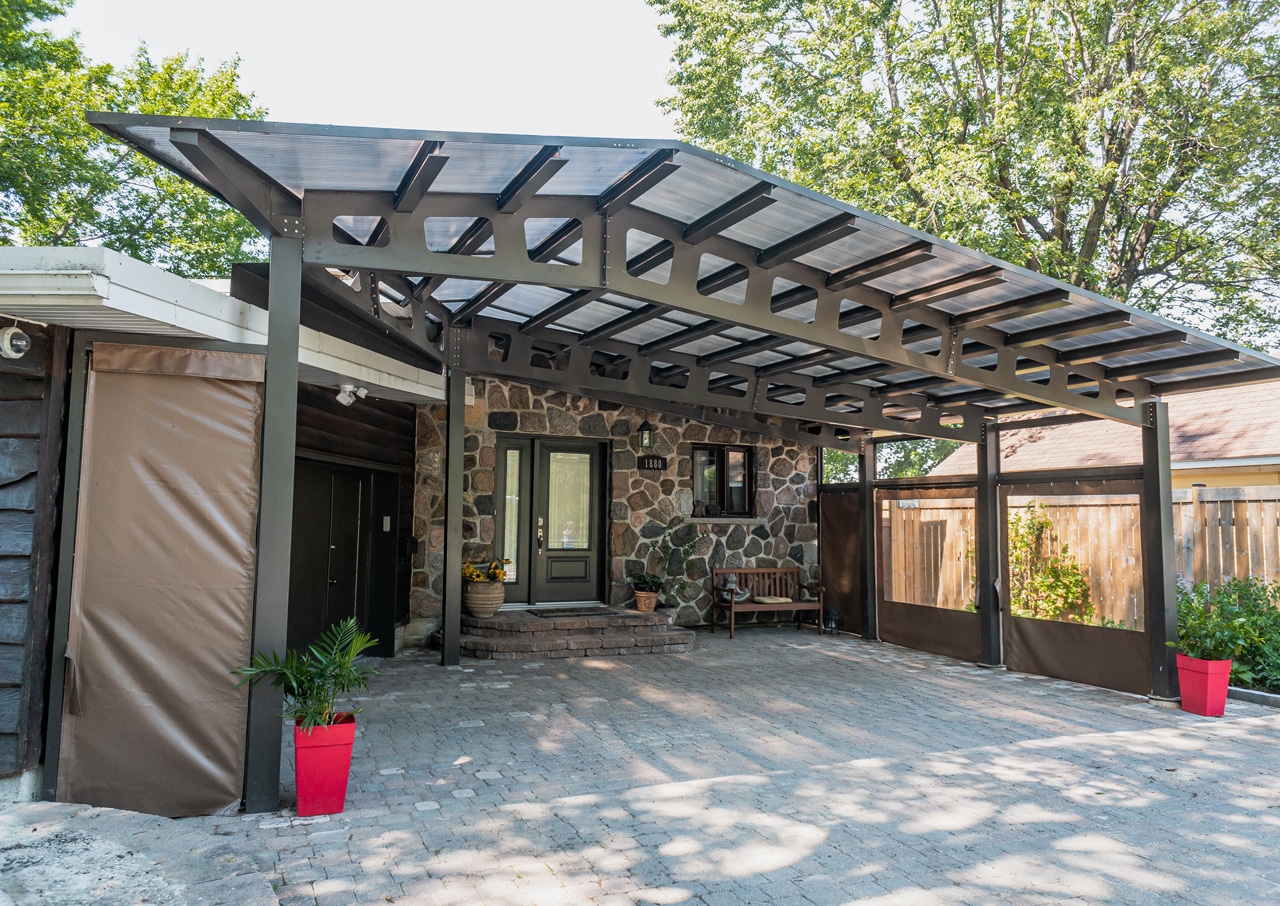 Our winters can be harsh, and there are better things to do than constantly shovel your driveway. Opting for a permanent carport means saying goodbye to the hassle of getting your car out of the snow. You won't have to worry about your carport blowing away in the first storm, or struggle with setting it up and taking it down. With our reliable carports, you can enjoy peace of mind all winter long.
Too many ideas…
Or none at all?
Our team is ready to assist you in bringing your project to life. Visit our showroom to meet with our representatives, or we can come to your home to assess the feasibility of your project.
All of our structures are designed and manufactured in Quebec, using Quebec aluminum, and they adhere to Quebec building standards.
We handle every aspect of your Tendal project, so you won't have to deal with any other parties.
No setting up. No taking down.
No torn cover to replace.
Some of our carport projects