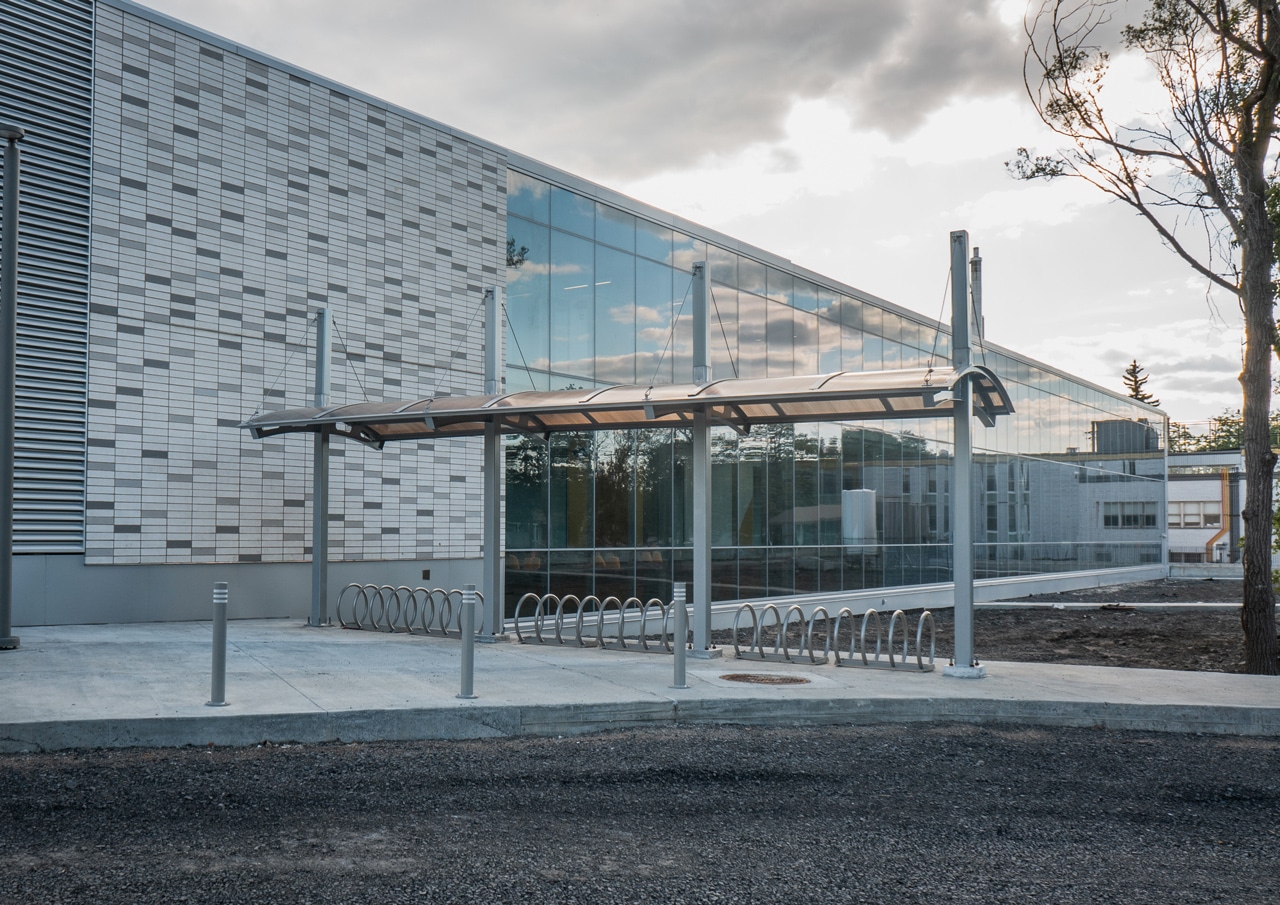 For 1 or 1000 bicycles.
Properly stored, properly sheltered.
The ideal solution for bicycles!
Protect your employees' or customers' bicycles in a safe and effective manner. With a 16 mm-thick sheet metal or polycarbonate roof, our shelters provide protection from the sun, rain and snow. You can ensure the safe storage and protection of bicycles from weather damage, while keeping the traffic areas around your building clear of clutter.
A Tendal bicycle shelter offers a secure location for storing bikes throughout the day. Its design can be adapted to your needs, whether you have to accommodate 1 or 200 units.
The demand for bicycle shelters is on the rise as physical exercise and public transportation are increasingly encouraged to improve personal health and protect the environment. Tendal has several options to meet your business needs.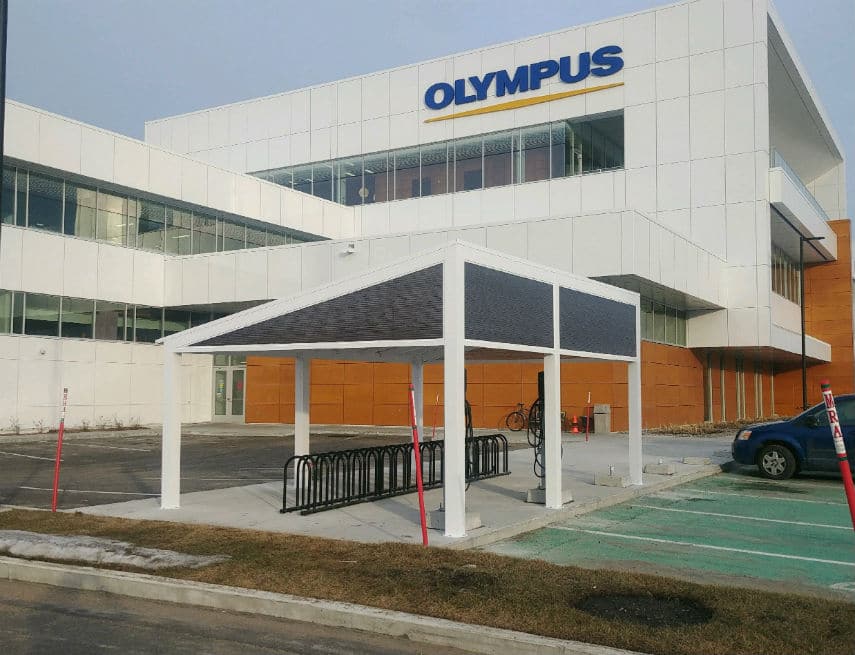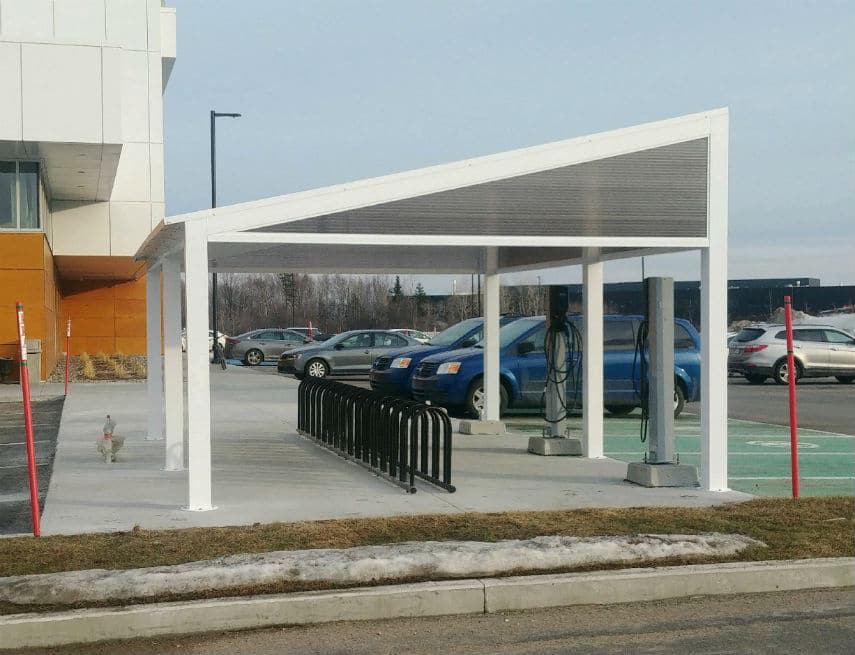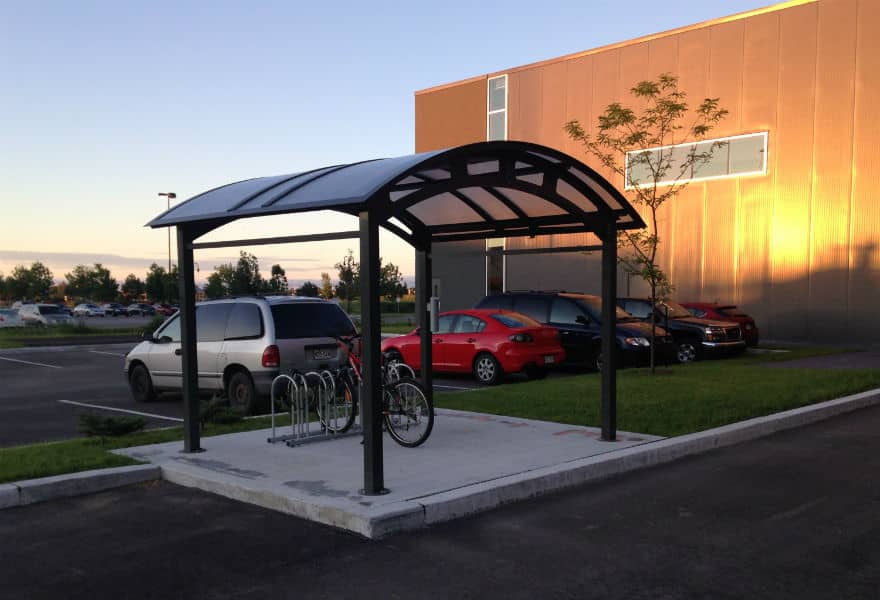 Are you the owner or manager of a commercial building, a shopping centre or a school? Tendal bicycle shelters are a perfect fit for any business or site. Whether it's for your employees or your customers, offer them a privileged space to park their bikes.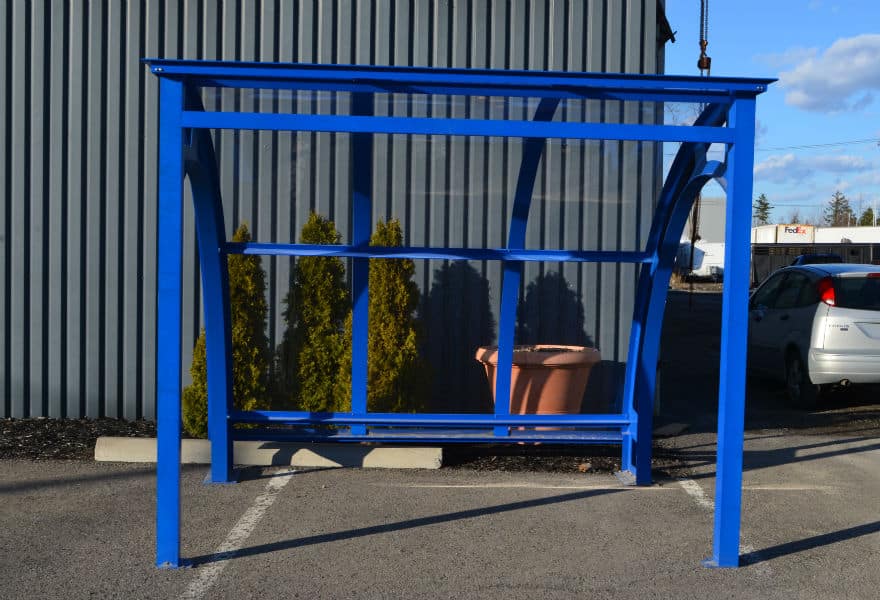 Made-to-measure bicycle shelters.
We offer a variety of shelter types that can be custom-designed to suit your business size and the number of customers you serve.
Tendal shelters meet Quebec's Construction Code standards and snow load requirements. Our shelters keep your bicycles safe and protected in all seasons, while also adding a touch of style to your outdoor space. Plus, all of our shelters are built according to sealed engineering plans
As a licensed general contractor, we can handle 100% of your project. With no intermediaries involved and only one person managing your account, you can be confident that your project will be handled smoothly and efficiently, from start to finish.
We offer a diverse range of products that can meet your needs, whether you require storage for a few bicycles or need to accommodate a large number of students biking to your school.
A must-have for your parking lot.
The popularity of cycling has exploded in recent years due to various city developments, such as Montréal's Express Bike Network (EBN). As a result, more and more of your friends, customers and employees are choosing this mode of transportation, and the cycling season lengthened considerably.
Bicycle parking has now become a must for any company, business or public space. Improving accessibility is not only a necessity for many public facilities, but it also offers a significant advantage for businesses and benefits customers.
Some of our bike shelter projects