Daycare and school shelters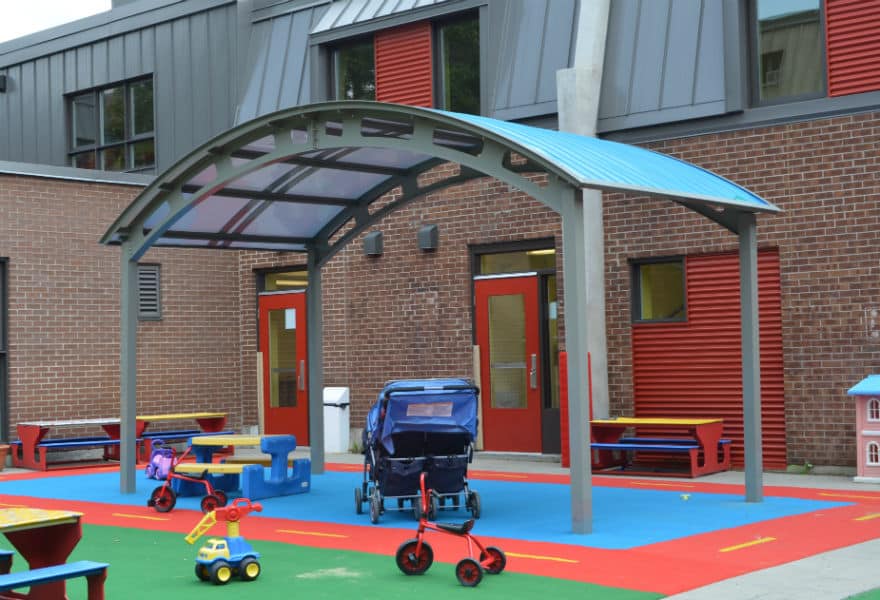 You will have peace of mind.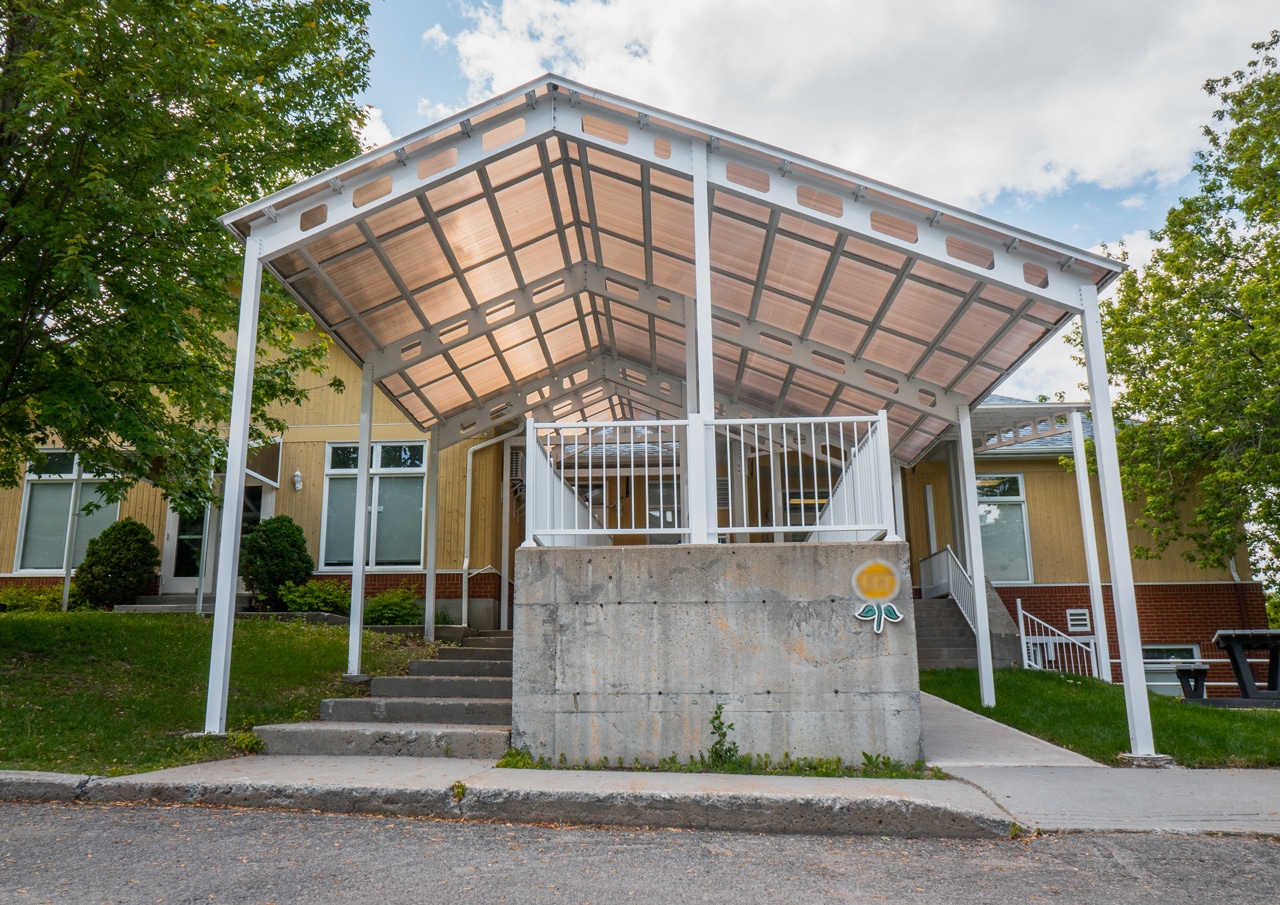 Our ability to produce every type of shelter and their dependability have earned us the trust of many daycares and early childhood centres. We work as a team to create a design that seamlessly integrates with your existing building. All our structures are built according to sealed engineering plans, guaranteeing their sturdiness and durability. By entrusting us with your project, you will get a result that fully meets your expectations!
Good protection
for good learning.
Improve your facility's outdoor space.
Our daycare and school shelters are ideal for any facility that welcomes children, such as daycare centres, home daycares, schools and community centres.
If your facility has a yard, a Tendal shelter will allow you to make the most of your space and create a pleasant environment for the children to enjoy. You can also protect your outdoor equipment, such as sandboxes or play modules, with a yard shelter.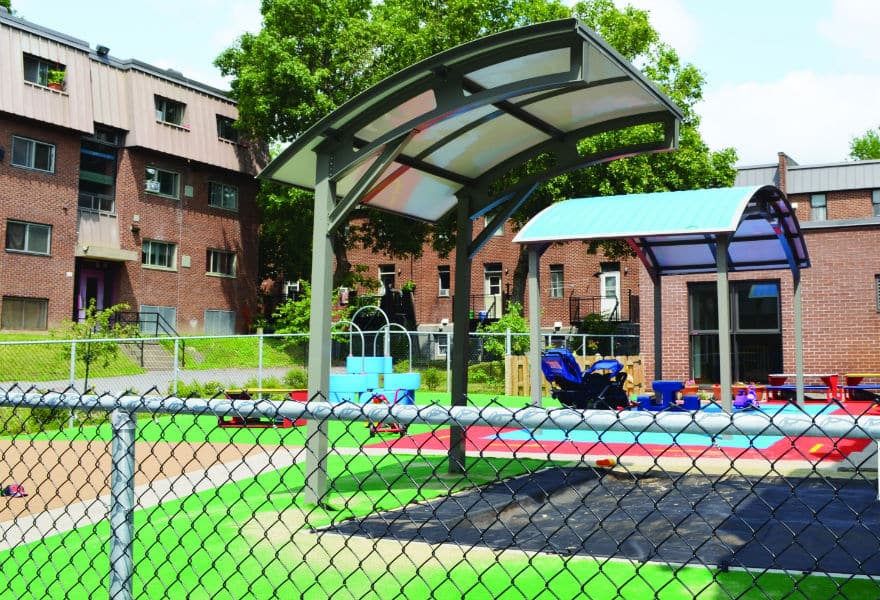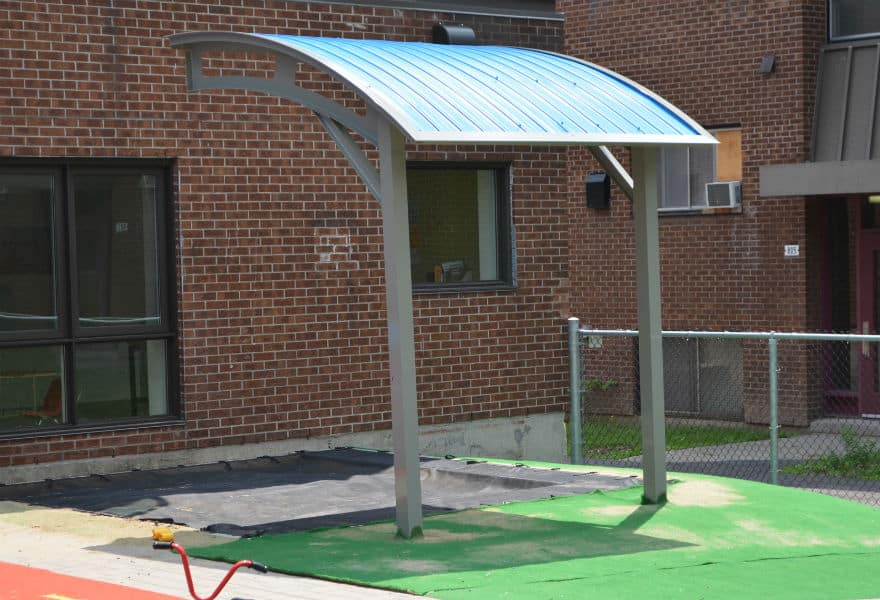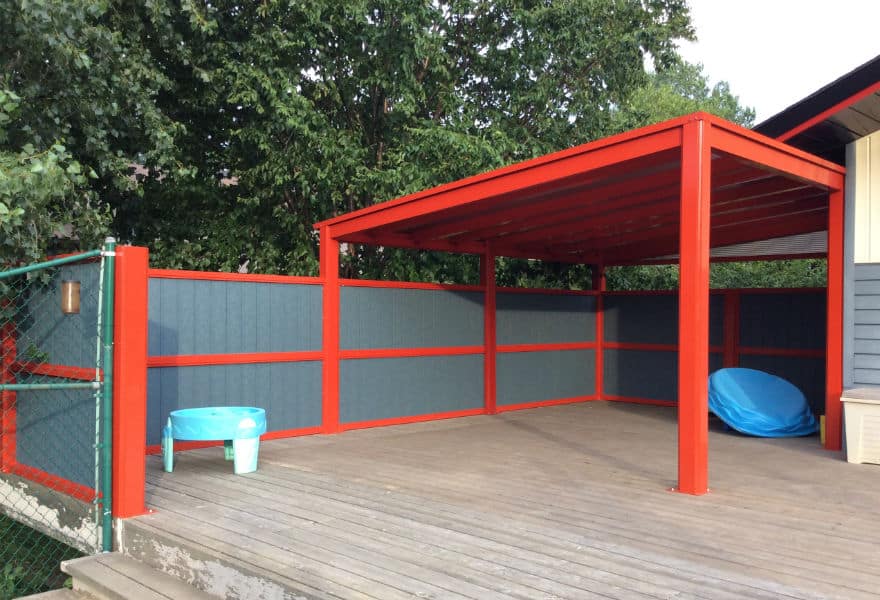 A shelter to fit any space.
Our Tendal shelters can be adapted to any type of commercial building and designed in any size to fit the space you have available. Whether you need to shelter a corner of your yard, a balcony or the porch of your building, we offer a wide range of customizable products that will give you the best protection.
Tendal shelters provide a durable and attractive solution for all-season protection.
Whether you need to cover a small sandbox or an entire yard, our shelters can be customized to your specifications. With a wide range of materials and colours to choose from, your Tendal shelter can blend in perfectly with your environment and meet your exact requirements.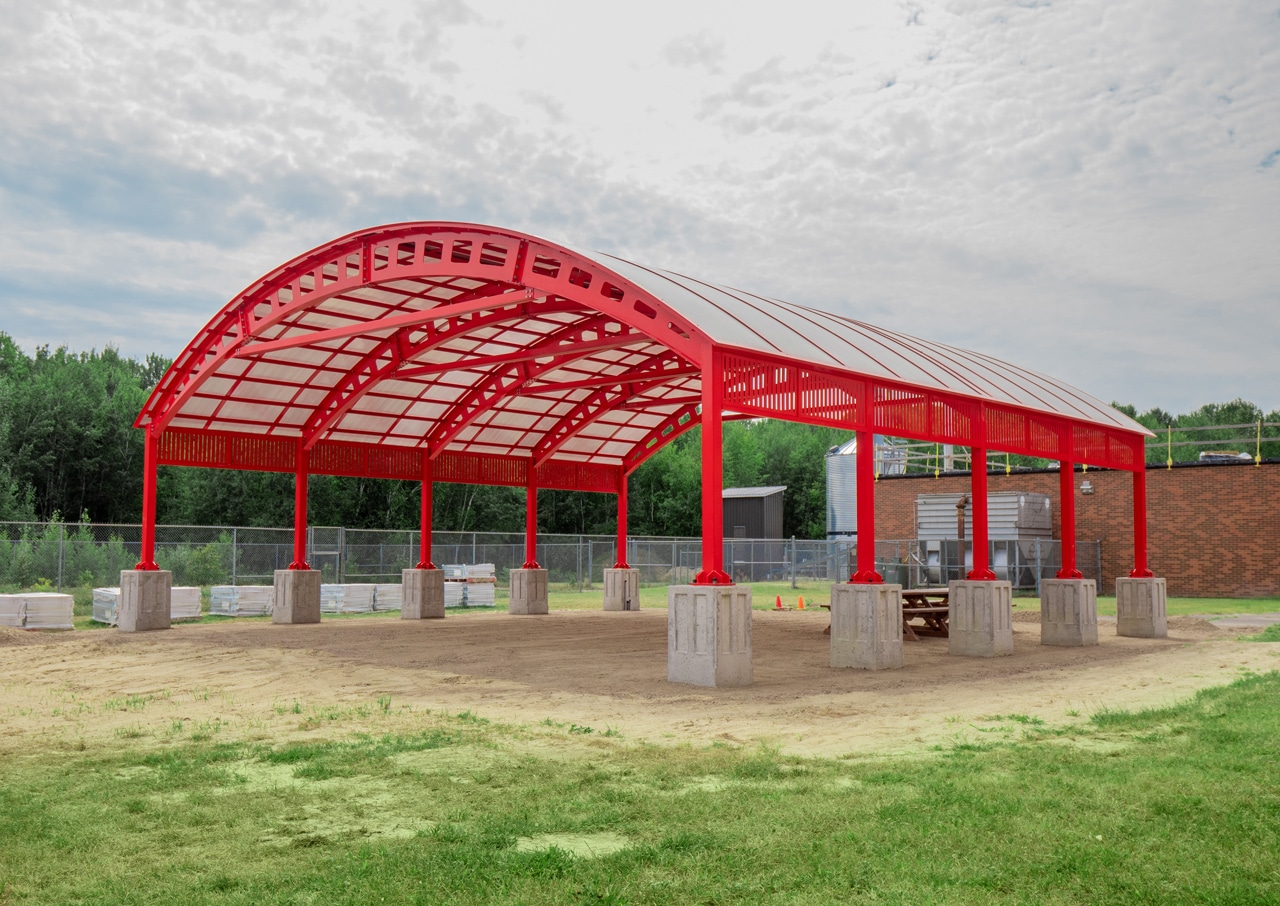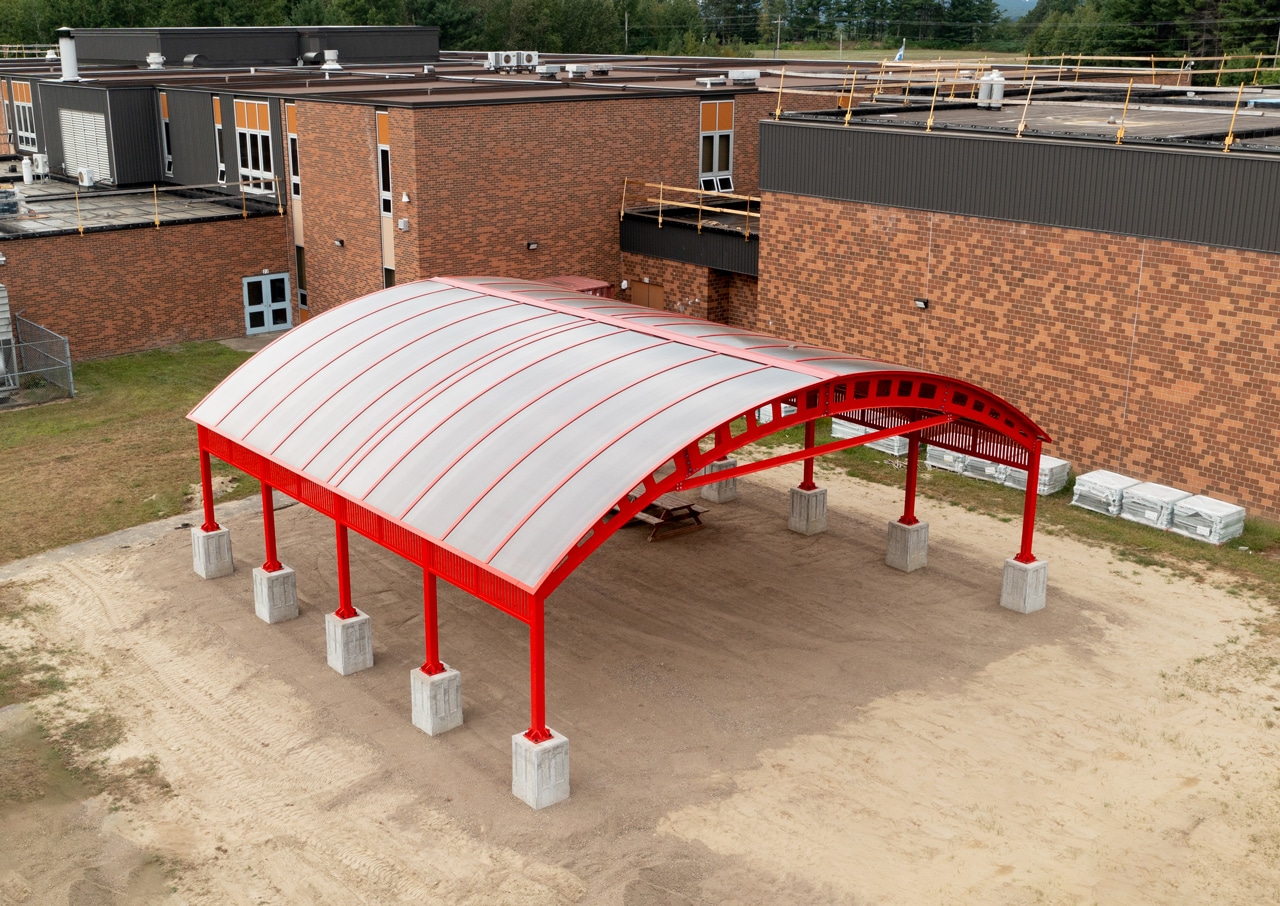 Provide a safe and protected space for children.
Our daycare and school shelters allow children to fully enjoy their outdoor space, protected from the sun and rain.
Our structures are robust, safe and easy to maintain. Opting to build a Tendal shelter will maximize the use of your outdoor space and add value to your property. By sheltering your various installations under a Tendal shelter, you can protect and extend the life of your playground equipment.
How does a Tendal project work?
Meet with a member of our team in our store for a presentation of our daycare and school shelters. We can also come to you to evaluate your needs and assess the feasibility of your project. Our team will take measurements and prepare a plan for your approval.
We are proud to use locally sourced materials in the construction of our Tendal shelters. We design and manufacture all our products in Quebec, using Quebec aluminum, which allows us to offer high-quality shelters with a low ecological footprint.
We take care of the installation and provide follow-up support to ensure the best possible service to our customers. Our shelters are designed for easy and quick maintenance.
Some of our daycare and school shelter projects