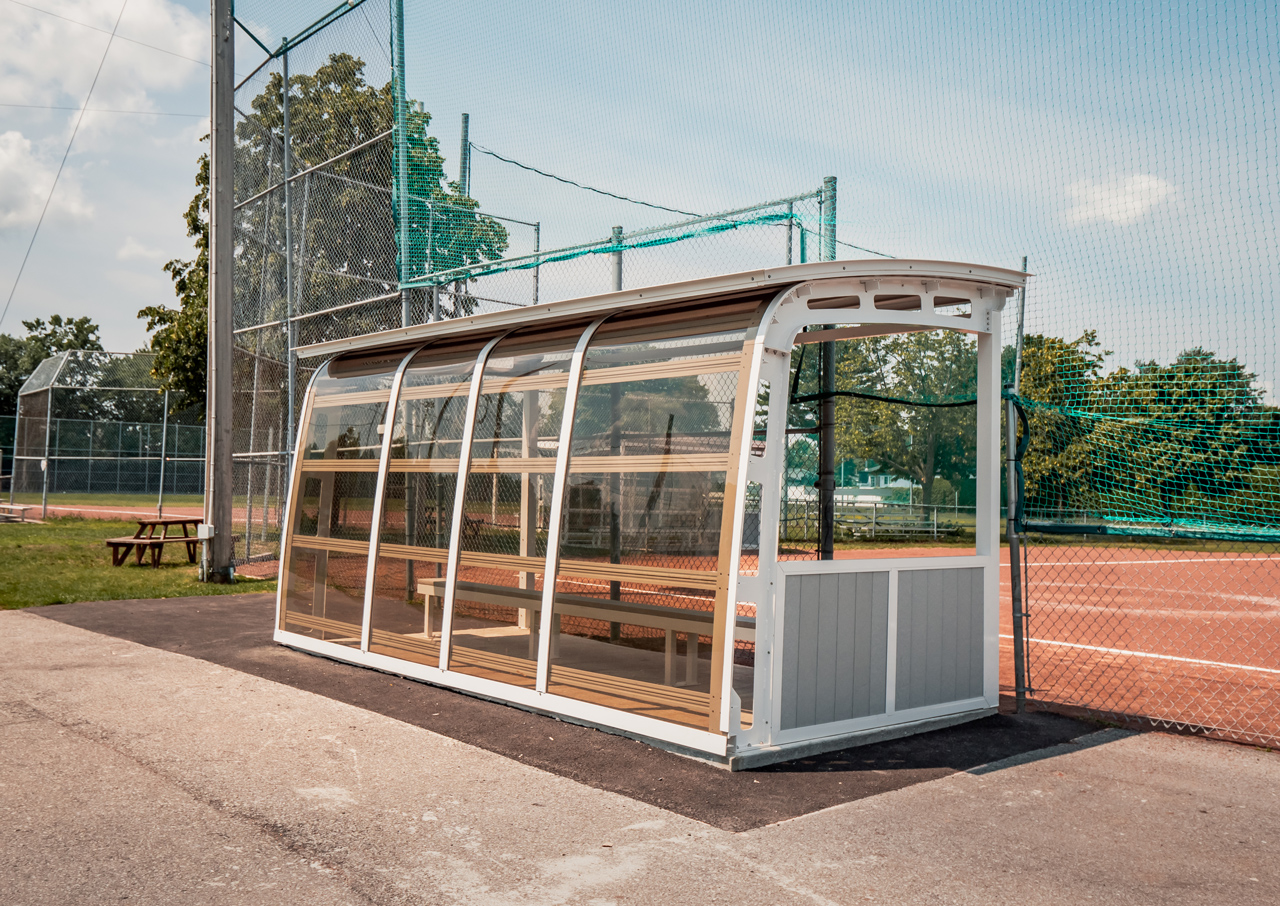 We can meet all your requirements while taking into account your design preferences and project constraints. All Tendal structures are designed from sealed engineering plans and comply with the Quebec Construction Code and winter structural strength standards. Having a single point of contact to obtain all necessary information ensures that your project will be managed easily and efficiently. Additionally, we hold a general contractor's licence, enabling us to take care of your entire project without intermediaries.
A range of shelters
designed for cities.
Practical design.
Sturdy construction
The perfect urban solution! Our Tendal shelters offer a wide range of possibilities. When it comes to load capacity and wind resistance, our products are in a league of their own. Moreover, we offer endless options for custom construction, allowing you to get the exact product you want.
Our structures are also exceptionally resistant to vandalism, as they are constructed with 1/4-inch-thick structural aluminum that reduces the risk of damage.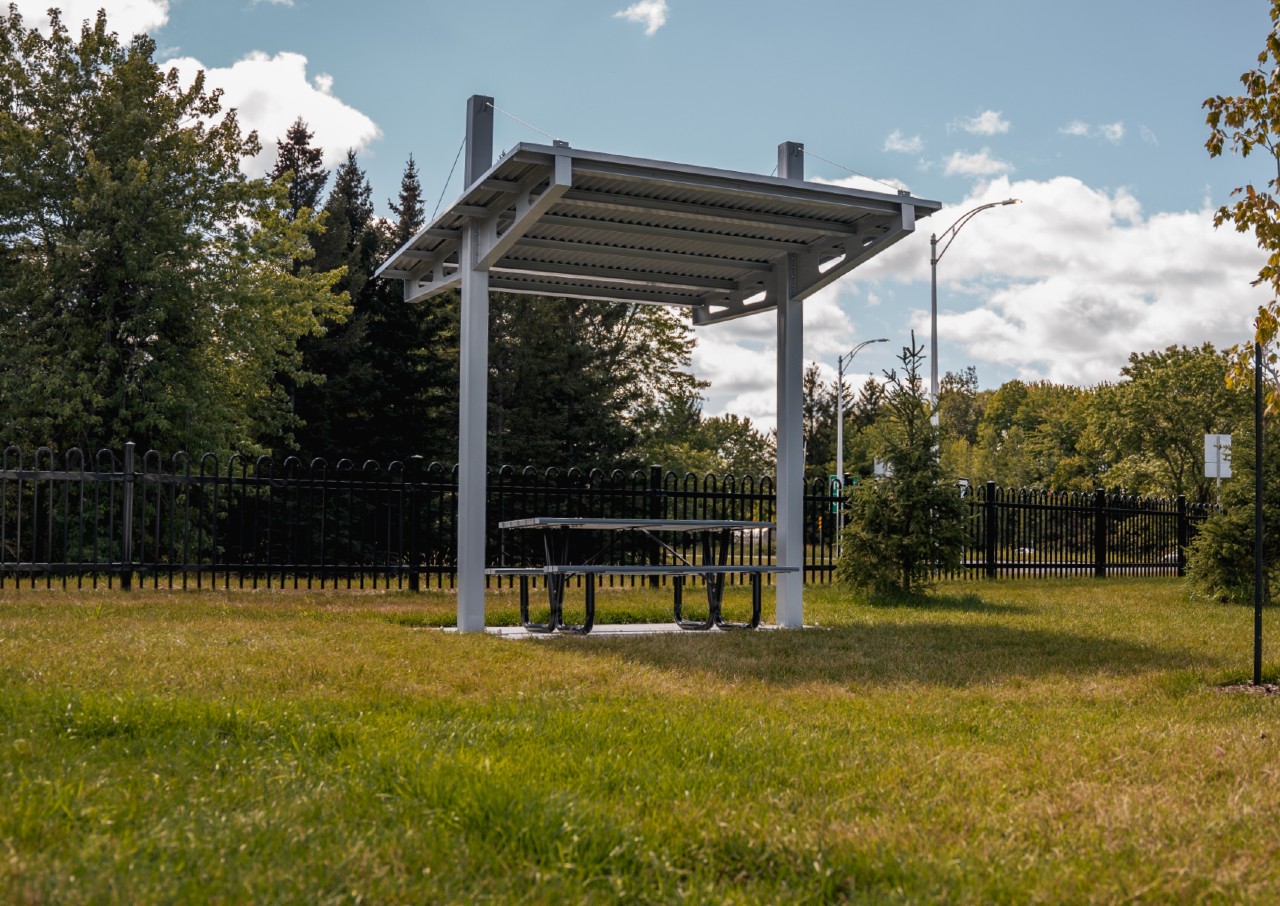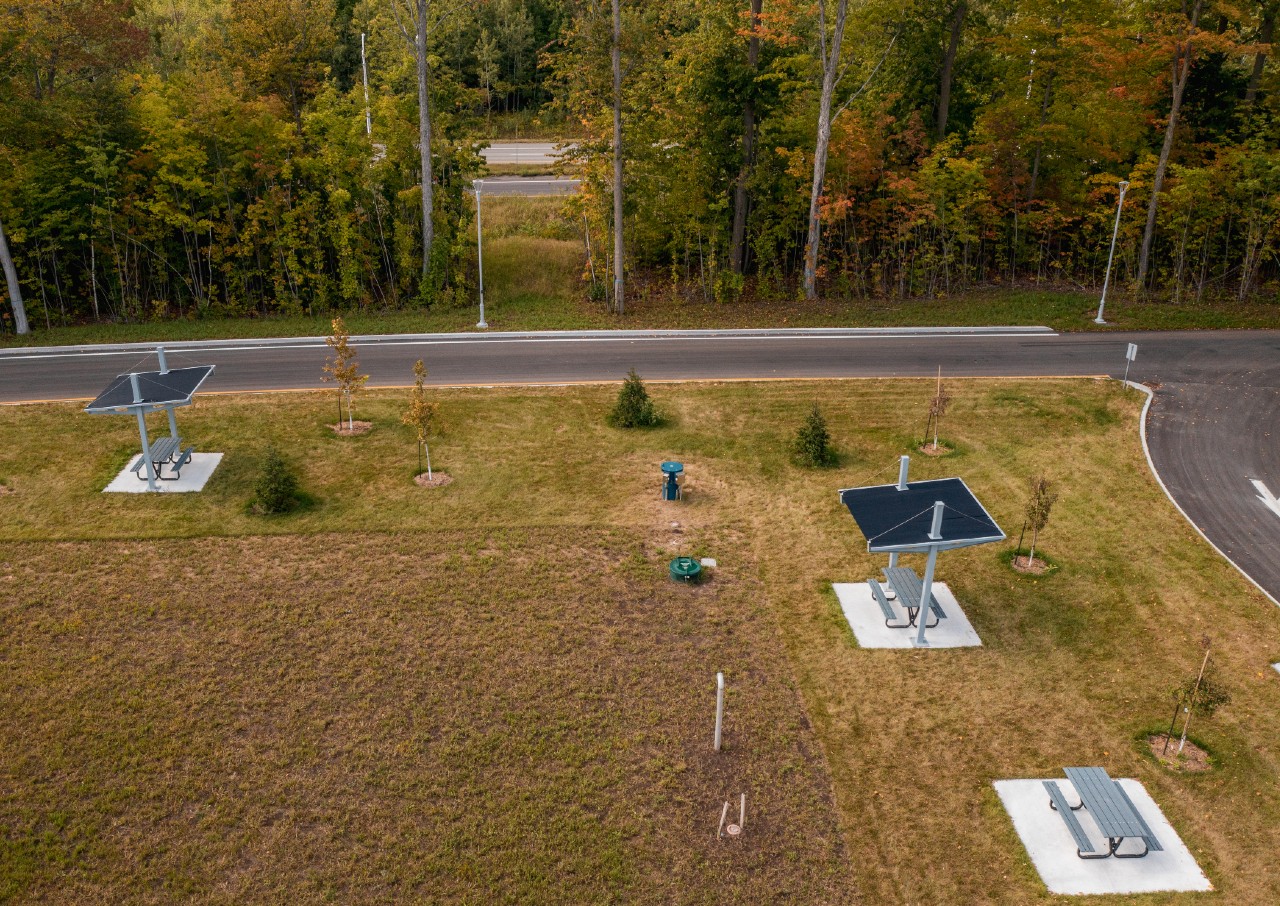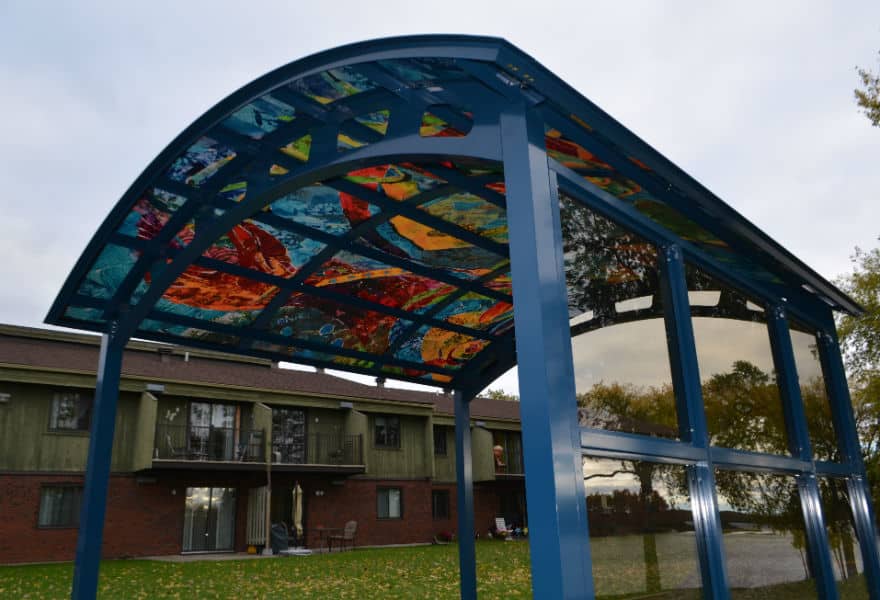 Perfectly adapted park shelters.
Tendal park shelters are designed for cities and municipalities that wish to equip their parks, stadiums or long-term care facilities with reliable and robust shelters. Our shelters can be customized and built in various shapes and sizes to meet the specific needs of your community.
Whether you are looking for a small-scale kiosk or a larger school or stadium shelter, we can design any type of structure to protect your citizens from the sun and weather.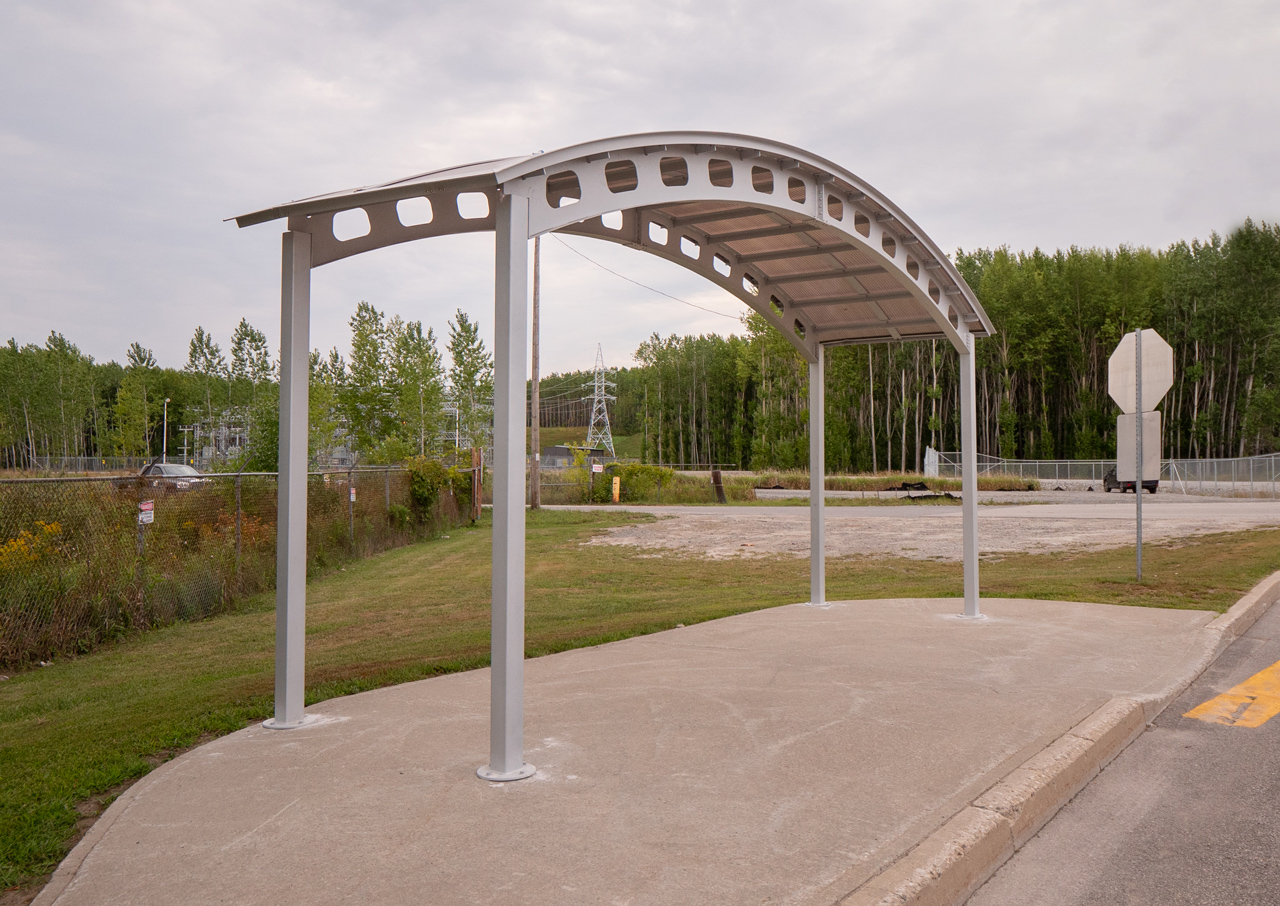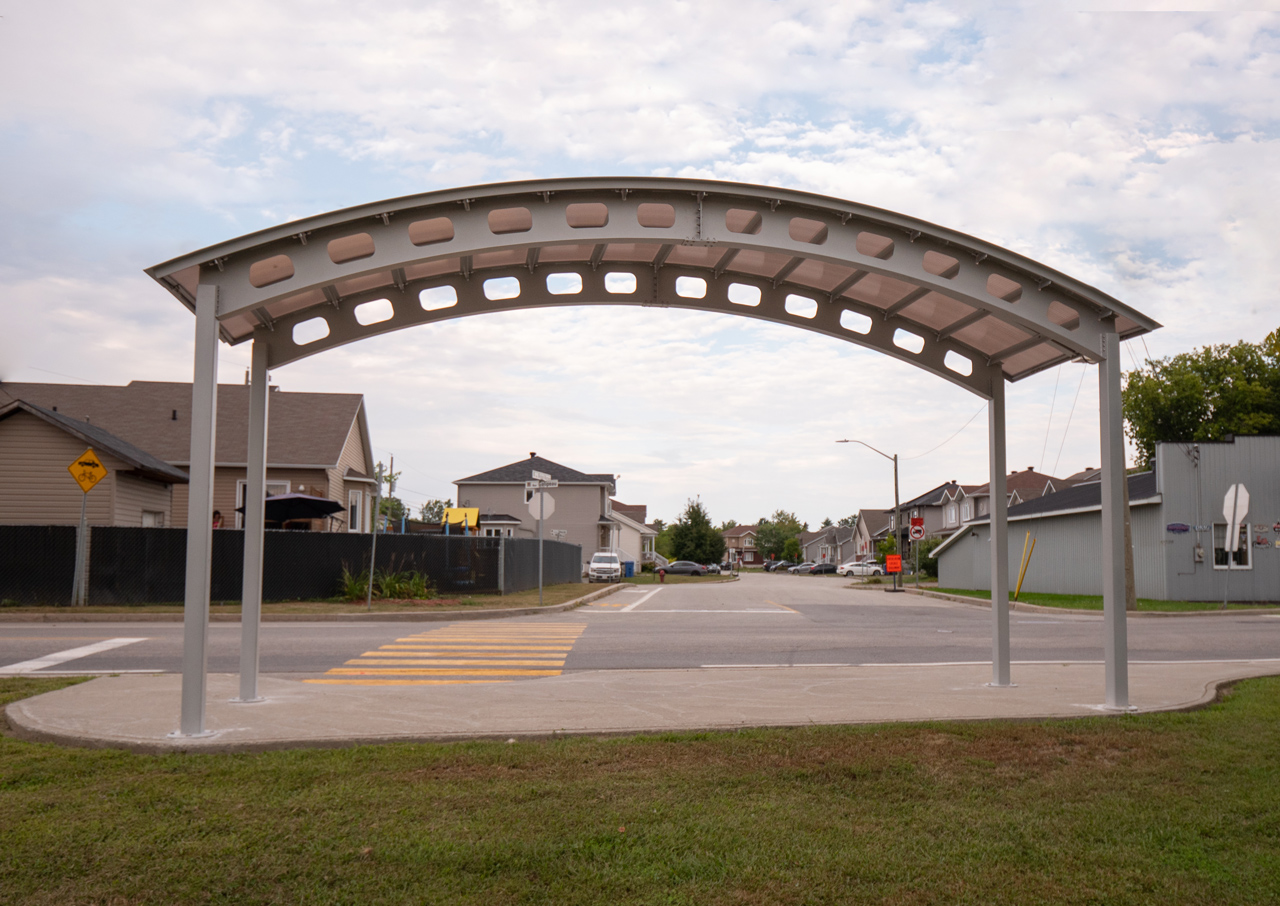 A highly safe and
secure shelter.
Our structures are highly resistant to the elements and vandalism. We can customize your shelter to fit your needs, your preferences or even the local colours of your municipality.
Our shelters are constructed using 1/4-inch-thick aged structural aluminum sourced from Quebec, ensuring durability and damage resistance. They will serve your community for many years.
How is a Tendal project managed?
All Tendal shelters are designed and manufactured in Quebec, using Quebec aluminum.
Tendal handles every aspect of your project from start to finish. Our team will stay in touch with you throughout the process to ensure that you receive the highest level of customer service.
Our shelters are built to last and require only minimal upkeep from your maintenance teams.
Some of our park
and urban shelter projects