Storage shelters and buildings
Sturdy, durable and cost-effective.
Our shelters are ideal to cover an unloading area or for outdoor storage. If you don't want to invest in a costly expansion, we can construct a commercial building set on sonotubes or a concrete slab, which can be relocated if needed. Our Tendal shelters can be built with 14-foot-high columns, providing ample clearance for trucks and trailers to circulate freely underneath. Our aluminum and polycarbonate wall systems allow you to create a safe and bright environment at a lower cost. Sheet metal or canvas can also be used to close off the walls. Simply put, the building is customized to your needs.
Do you store or unload goods?
Whether you need to quickly expand your storage capabilities or safeguard your cargo during unloading, we have the expertise to create a shelter that fits your specific requirements and seamlessly integrates with your existing buildings.
Tendal storage shelters meet all commercial requirements. Our company builds sturdy shelters for businesses of all sizes.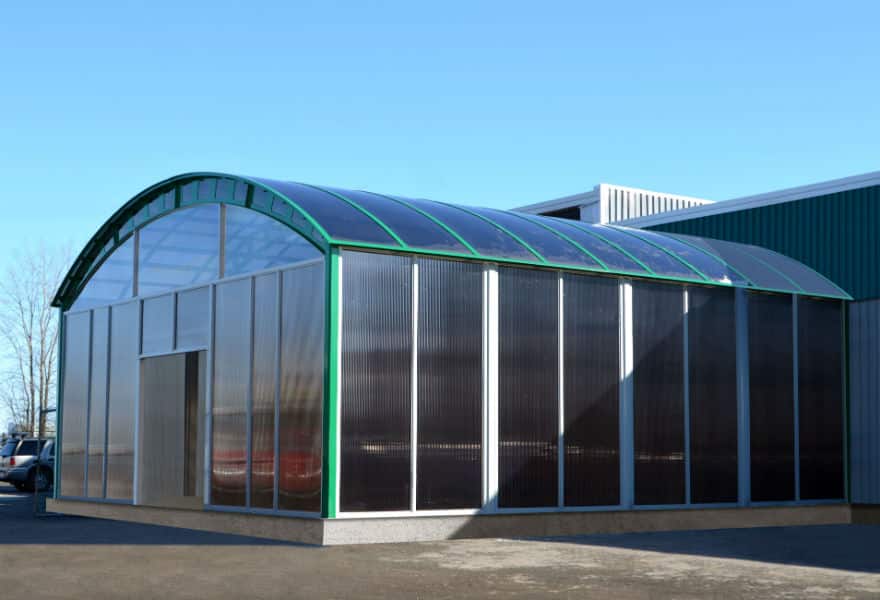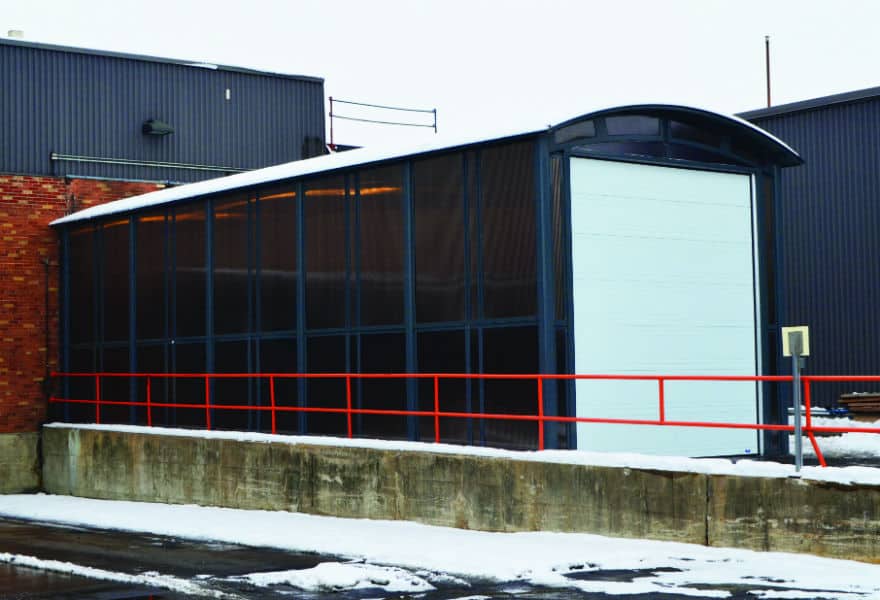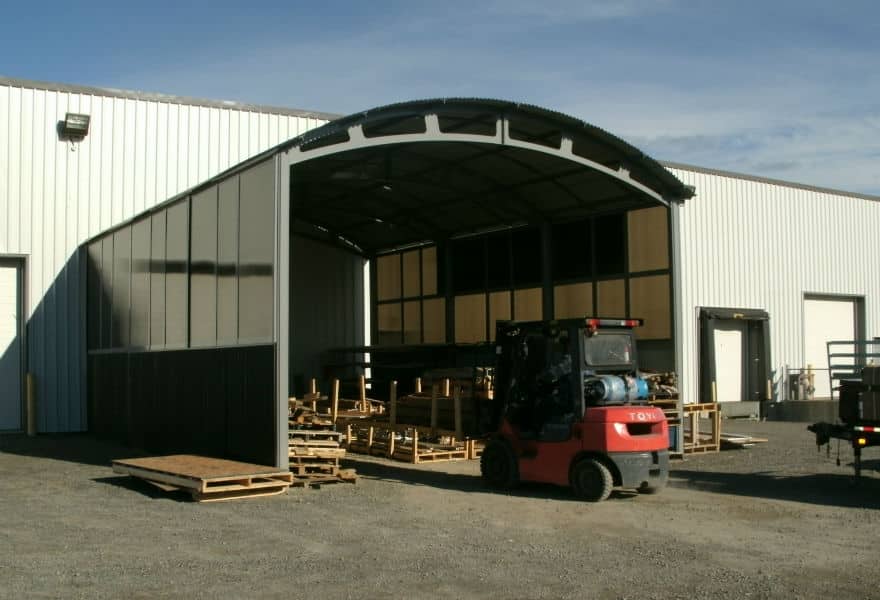 Superior protection
for a valuable space.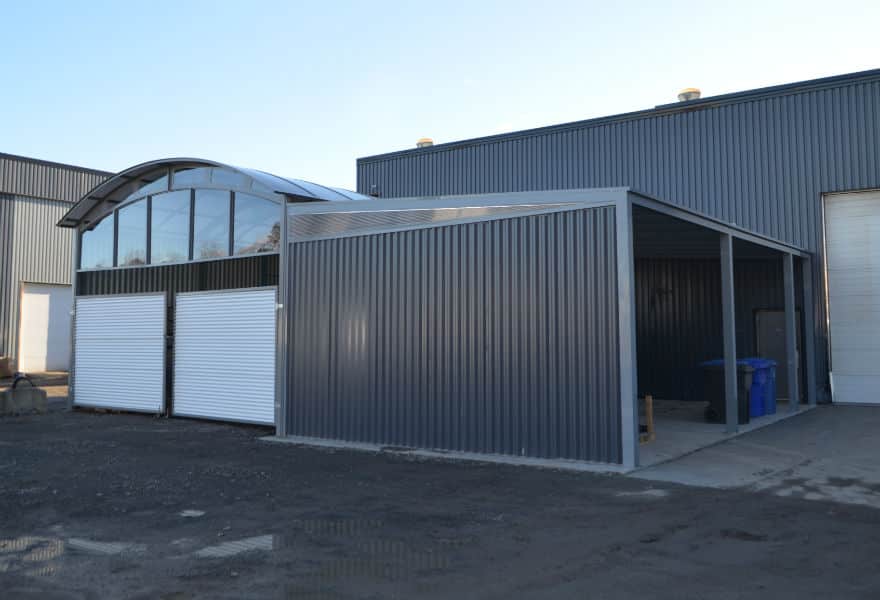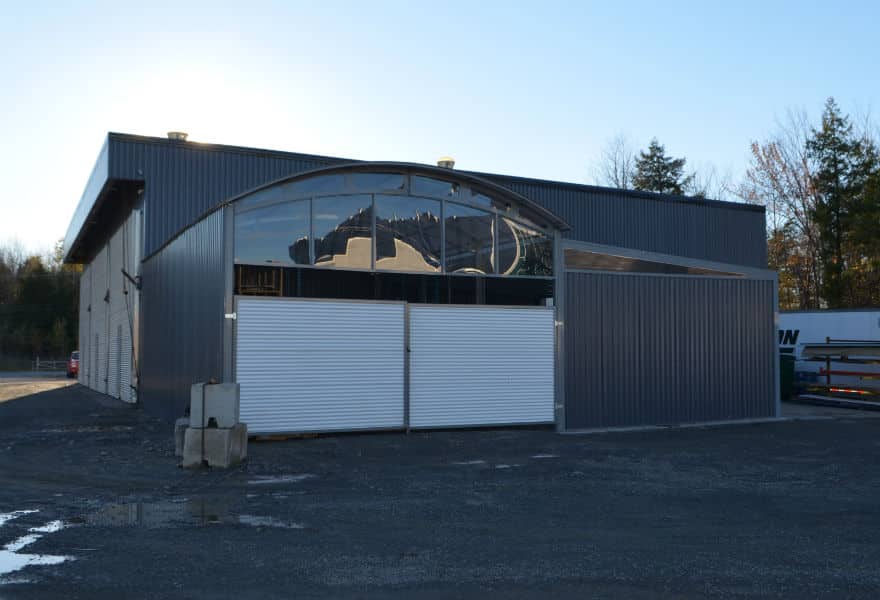 Expand your storage capacity or protect your loading bay.
Are you looking to expand and protect your storage space?
Choose a Tendal storage shelter to protect your unloading area and enjoy covered access to all types of delivery vehicles.
By having a single person in charge of your Tendal project, you will benefit from streamlined and efficient management. Plus, as a licensed general contractor, we can handle 100% of your project.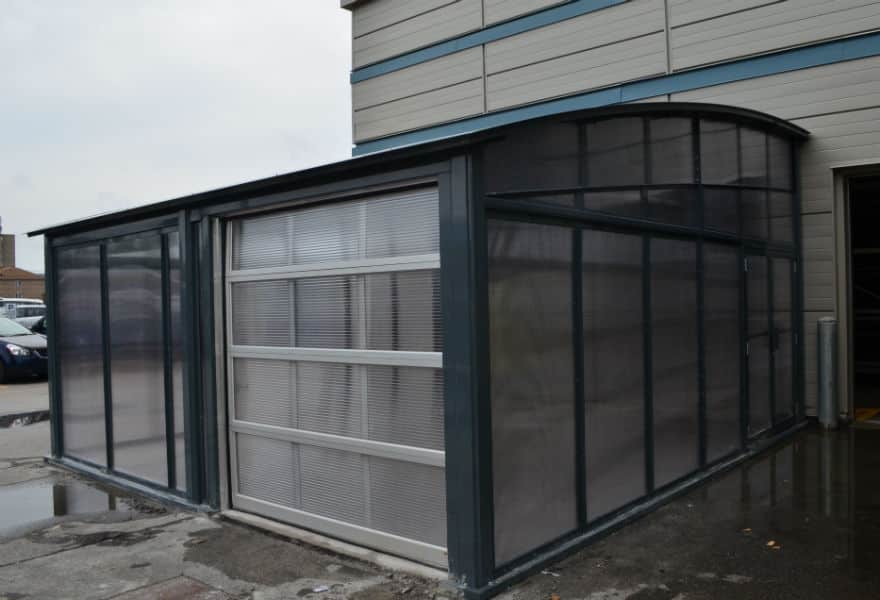 How does Tendal manage your project?
Our team handles every aspect of your project, from start to finish. We stay in close communication with you during the entire process to ensure the best possible service. We handle all the steps involved in bringing your project to life and follow up to ensure you are completely satisfied upon delivery.
Our shelters are sturdy, reliable and easy to maintain. All Tendal shelters are designed and manufactured in Quebec.