TOTAL COMFORT IS…
ENJOYING SUMMER INSECT-FREE
OUR 3-SEASON WINDOWS ARE ALWAYS ADJUSTABLE
Regardless of your available space or its complexity, our flexible polymer windows are made to measure to 1/8 in. accuracy. There are simply no surfaces too small or too big.
Features of our guillotine windows
Frame available in 3 colours: white, commercial brown, commercial beige
Polymer (vinyl) available in 3 tones : clear, smoky, bronze
Custom-built to adapt to your space
Designed to stand up to our climate
Easy to install (we also offer an installation service if required)
Windows open to 75% of their surface
Our 3-section windows may measure up to 12 ft. wide by 10 ft. high
A HOST OF PROJECTS TO INSPIRE YOU !

Tell us about your project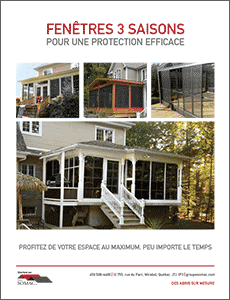 3-season veranda window specifications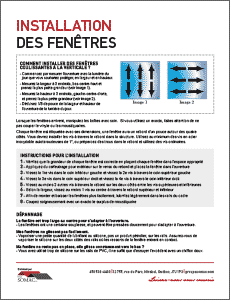 Guide d'installation des fenêtres de vinyle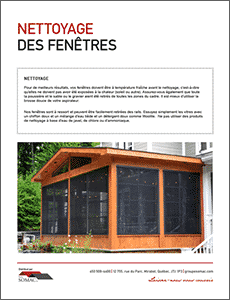 Vinyl window cleaning guide
Want more information about our guillotine windows ?
Or simply ask a few questions about our company ?
We proudly offer you products designed at our Mirabel, Québec plant.

TO REACH US
450 508-4400
1-833-508-4404 (toll free)
info@groupesomac.com
18300 Rue J A Bombardier,
Mirabel, Québec, J7J 0H5
Exit 31 off Autoroute 15 North